Procurement & Supply Chain
Caring For The Care Team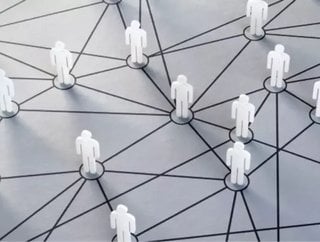 Written by ShuktiSarma READ THIS ARTICLE IN THE JUNE EDITION OF HEALTHCARE GLOBAL No other career is as demanding as that of a health professional. Mo...
Written by Shukti Sarma
READ THIS ARTICLE IN THE JUNE EDITION OF HEALTHCARE GLOBAL
No other career is as demanding as that of a health professional. Motivating and maintaining relationships with these professionals is crucial to ensuring effective care and the reputation of the hospital. Like any other field, human resource management in hospitals has to primarily focus on identifying manpower needs and resources, but unlike other fields, the stakes are higher.
Man & Money
In today's world, no venture, no matter how noble in its intensions, can run without proper cost management. In any field, professionals are the most valued assets, and hence, effective human resource management leads to streamline finances and reduce costs.
There are some key focus areas when considering human resource management in hospitals >>>
Enhancing productivity of staff, like nurses and doctors
Designing an incentive-based model for compensation
Effective revenue cycle management
Effective patient flow
Deployment of non-provider staff support, and
Managing, and trying to reduce the length of stay for individual patients
In hospitals, the most important thing to achieve is reduction of length of stay of individual patients, which ensures an effective patient flow and also enhances productivity of staff. To achieve that, it is important to provide staff with good training, and providing the patient with good care for speedy recovery. And with improved patient flow and more effective care, revenue is increased.
Hence, it is extremely important that the hospital provides good training to its staff, who should be able to provide better care to more patients, and reduce the stay for individual patients. This entails a more coordinated approach between doctors, nurses and other caregivers. Thus, the human resources management should also strive to rouse a sense of camaraderie between its staff and encourage better teamwork.
Challenges & Solutions
Suffice to say that those who work in the human resource department (who are often doctors themselves or handle some additional responsibilities) have to find out the best ways to recruit and retain employees. However, it goes without saying that apart from the management itself, there are various other enabling factors that ensure an efficient caregiving staff; like proper training, role, education and experience.
In 2009, Fadi El-Jardali, Victoria Tchaghchagian and Diana Jamal published a report called "Assessment of human resources management practices in Lebanese hospitals". While the report is specific to a particular country, the challenges identified have a universal resonance. According to the report, the most frequently reported roadblocks are: poor employee retention, lack of qualified personnel and lack of a system for performance evaluation. Some of the strategies used to mitigate the above challenges included offering continuing education and training for employees, improving salaries and developing retention strategies.
However, the biggest challenge, which becomes evident from the report, is that the solutions and the challenges were mismatched in some cases. The biggest roadblock, perhaps, when talking about human resource management in hospitals, is assigning the perfect salary; which takes into account market values and incentives. Hospitals are people-driven, and hence it is important to manage labor costs effectively without adding further stress, which hampers productivity.
Growing staff shortage, emigration and poor job satisfaction levels are problems which stem from poor work environment. Maintaining a healthy and motivating environment is more important than physical capital in this field. Poor salaries, increasing workload and unsuitable shifts and work hours force health professionals to see opportunities elsewhere.
The key hence, is to identify employee needs and address them, failing which, the high turnover rates will continue. Studies have shown that a stable environment ensures a lower rate of turnover and improved services - and better health services are always linked to improved demographic conditions.
Thus, it is not only important to recruit and retain suitable employees, it is equally important to utilize existing staff better and ensure a healthy working environment. When caregivers are taken care of, more lives are saved.