Procurement & Supply Chain
Children sleeping more at night will be less cranky next day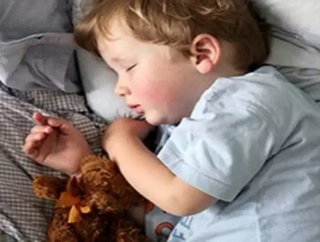 New study suggests that children, who sleep more at night, will be more likely to be less cranky the next day. The study also found that kids who avera...
New study suggests that children, who sleep more at night, will be more likely to be less cranky the next day. The study  also found that kids who averaged about 27 minutes more sleep at night had less behavior issues.
Study author Reut Gruber, Director of the Attention Behaviour and Sleep Lab at the Douglas Research Center in Quebec, Canada said, "Extending sleep opens the door to an effective, feasible way to improve children's health and performance." 
The team gathered 34 students in the age group of seven to 11 for study who were healthy and did not have sleep issues or academic issues.
During the one week of school, half the students were put to bed earlier than normal, while the other half stayed up a little past their bedtime, losing about 54 minutes of sleep.
The teachers who were not aware of the sleep status of the students reported significant differences in how the children behaved. The researchers also found that the students who were sleep-deprived were more impulsive and irritable then their classmates.
The children who had more sleep had a better handle on their emotions and were more alert in their class then their sleepy head counterparts.
Dr. Judith Owens, Director of Sleep Medicine at Children's National Medical Center in Washington said, "We know that sleep deprivation can affect memory, creativity, verbal creativity, and even things like judgment and motivation and being engaged in the classroom."
Dr. Owen also said, "As children have trouble coping with day-to-day issues, having sleep can affect a child's relationship with teachers as well as their peers."
The researchers also said that parents should start having their kids put down electronic devices and turn off TV at about half hour before bedtime. Owens said, "Consider that sleep is one of the building blocks of your child's health, well-being and academic success." Owens also said, "Its equivalent to good nutrition, exercise and all the other things we try to foster and provide for our children."
The team also cautioned regarding the small size of the study and convenience sample used. They said the result must be preliminary in nature.
The study was supported by Natural Sciences and Engineering Research Council of Canada and the Canadian Institutes of Health Research.