Procurement & Supply Chain
DataRobot: How AI is driving diversity in clinical trials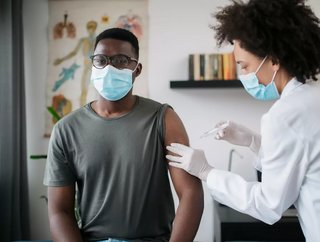 Sally Embrey explains how DataRobot used AI to ensure participants in COVID-19 vaccine clinical trials were representative of the entire US population
Historically, clinical trials have been plagued by a huge issue - a lack of diversity among participants. This is problematic, as how can you ensure a medicine or vaccine you're releasing will be effective across the whole population, if it's only been tested on a narrow demographic? 
While the medical community has talked about this issue for years, COVID-19 finally spurred people into action. Working with vaccine distributors and the Department of Health and Human Services (HHS), scientists at DataRobot  developed a strategy to overcome this. "We were looking for opportunities that would help speed up the clinical trials" explains Sally Embrey, VP of Public Health and Health Technologies.  "At the beginning of the pandemic we reallocated 50% of our R&D resources to examine COVID-19 as a data science problem. 
"We started building forecasting models, trying to understand how to project as far into the future as possible, so we could understand where surges were happening ahead of time. That was how we originally got embedded within the clinical trials.  We saw that if you waited for a surge to occur to open up your clinical trial enrolment site, by the time you actually got vaccines out the door, built up that site, got recruiters to bring people in and get their shots, the surge was over. You were missing an opportunity to get the endpoints required to develop the vaccine." 
Embrey says there are typically two main ways of doing clinical trials. The challenge trial involves purposely exposing people to COVID-19, after which they are administered the vaccine and monitored to see if they become ill. The other is to give people either a vaccine or a placebo, after which they carry on with their daily routine to find out whether either group develops COVID-19. 
"Most of the time, people are pretty opposed to the challenge trials, especially with something like COVID,  because we  don't understand the long term health repercussions. There's a big risk in terms of unknowns there" Embrey says. 
AI-driven recruitment
Vaccine recruiters chose the second method as the most ethical, and so DataRobot built forecasting models able to predict which areas would have a surge of infections eight to 12 weeks in advance. Using AI, they were able to drill down into hyperlocal areas. 
"We built very specialised AI-driven epidemiological models to understand where surges were going to occur.  At the beginning of the pandemic a lot of predictive models were looking at the US as a whole, or by state, whereas we were trying to look at very granular areas, at points of census track. That was only possible thanks to the power of AI." 
DataRobot tracked areas with a high rate of mobility, where people are more likely to be out in public interacting with others - and therefore have a higher risk of spreading the virus. "What we found most surprising was how you could speed up the clinical trials and the recruitment process using this data" Embrey says. "You weren't waiting for people to fill out a survey, you were able to be  proactive and say, hey, we are worried about this area,  let's go and start recruiting people within the next 24 to 48 hours."
This allowed vaccine recruitment sites enough time to build facilities and start recruiting ahead of a surge. The modelling also enabled them to focus on areas with large minority populations, to help recruiters find a more diverse group of participants for the trials. 
Distrust in clinical trials
When the first COVID-19 vaccine trials began, recruiters advertised online, aiming to recruit 30,000 people a month. However the vast majority of those who signed up were white healthcare workers. "If you put yourself  in their shoes,  at the start of the pandemic they had been hit unbelievably hard" Embrey says. "There were PPE shortages all over the world. It made sense that those people were the most interested in getting protected the fastest, but it resulted in a huge lack of diversity  in the clinical trials." 
Distrust in clinical trials goes back a long way. Native Americans experienced abuse and exploitation in the name of medical research, and in the days of the slave trade Black people were experimented on against their will, their bodies stolen for dissection. "History has built up distrust in many minority communities about wanting to participate in clinical trials" Embrey says. "So what we often see is that participants are 90 to 95% white. For a long time I think people thought that was the best that we could do, and there wasn't a lot of action towards making those clinical trials more diverse. COVID helped underline what we've known was a problem, but gave us an onus to really fix it."  
Given the global spread of the virus, it was clear that the more diverse the clinical trial, the better understanding scientists would have of potential adverse events. "With an equal and diverse representative population, we'd be able to say with confidence that this is a very effective vaccine, that we understand our results. We'd know we aren't people putting people at risk long term and the efficacy of the vaccine holds across the entire population." 
Data strategies and education
Embrey remembers the first time she heard an official statement addressing the importance of diversity in  clinical trials. "In July 2020, the Food and Drug Administration hinted that they were going to slow down the vaccine trials. They said that based on the initial recruitment data which was from a largely white population,  they were concerned about really understanding the long term effects of the vaccine without a more diverse representation.  They didn't directly say they were stopping these trials,  but said they were a little disappointed with the numbers, and there needs to be better representation." 
As well as a data-driven strategy, Embrey says there is work to be done within communities to dispel distrust and vaccine hesitancy. "I live in a very traditionally black and Latinx community in Los Angeles.  What I found very interesting in the last couple of months is that I get one or two text messages a day encouraging me to get my vaccine at a local clinic or  park, and I've had my city representative come to my door to ask me if I've had the vaccine. When I talk to my friends and family that live in less diverse areas of Los Angeles,  that outreach isn't occurring." 
"I take a lot of pride in the fact that there's a lot of outreach in the community, trying to make those relationships stronger. Because I do think it will help in the future when we don't need to move at the speed of light like we had to with this pandemic. We can actually work with people to build a collaborative, data-driven effort to recruit all types of people, so we can all understand and trust the vaccines."
This article appears in the August issue of Healthcare