Procurement & Supply Chain
FDA Appeals Against Morning-After Pill For All Ages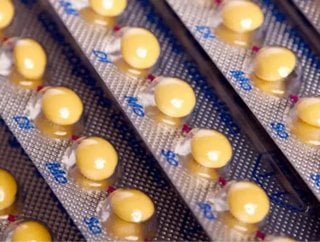 Written by Robert Spence On Wednesday the Food and Drug Administration appealed a court order addressing the agency to make the "morning-after&r...
Written by Robert Spence
On Wednesday the Food and Drug Administration appealed a court order addressing the agency to make the "morning-after" pill available over-the-counter to women of all ages. According to court documents, lawyers with the Justice department filed the appeal with the 2nd U.S. Circuit Court of Appeals in New York.
READ THE APRIL EDITION OF HEALTHCARE GLOBAL HERE
Known as "Plan B", the appeal is the latest incursion in the years-long legal battle over the drug, which has sparked outcry from both political and religious sects. The government is seeking to overturn U.S. District Judge Edward Korman's ruling from April 5th that requires the FDA to make the emergency contraception available within 30 days to all girls of reproductive age. 
According to FDA spokeswoman Erica Jefferson, the Justice Department has asked the district court to temporarily stop its order from taking effect while the appeal is pending.
The ruling comes in response to a lawsuit filed originally in 2005 by the Center for Reproductive Rights and other groups against age and access limits to the emergency contraception. The groups argue that there is no scientific proof that girls of reproductive age could not safely use the drug without supervision.
Read Related Articles On Healthcare Global
The FDA has originally approved over-the-counter sales with no age limits but the order was reversed in a surprise December 2011 decision by U.S. Health and Human Services Secretary Kathleen Sebelius. President Barack Obama supported that restriction, barring girls from under 17 from buying the pills without a prescription.
In his ruling, Korman calls Sebelius' decision "arbitrary, capricious and unreasonable."
"The motivation for the secretary's action was obviously political," he wrote.
The agency confirms its decision to lower the age limit for Plan B One-Step was based on scientific data submitted by Teva that showed girls as young as 15 could safely use the drug without the intervention of a healthcare provider. In addition, cashiers will still have to  verify the customer's age before selling it, the FDA said.