Procurement & Supply Chain
FDA To Outline mHealth Guidelines In 2013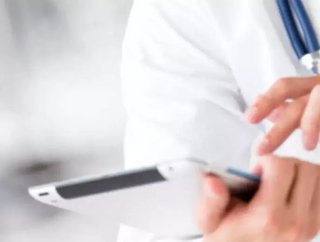 Mobile health apps are gaining momentum and saturating the healthcare market, so it's no wonder the FDA is looking to set guidelines in place to re...
Mobile health apps are gaining momentum and saturating the healthcare market, so it's no wonder the FDA is looking to set guidelines in place to regulate this booming sector. Many consumers are beginning to trust these applications as much as they would a physician, and many healthcare professionals are utilising mobile tools for information and file sharing.
The FDA testified before the House Energy and Commerce Committee this week, where it was asked how it plans to ensure mHealth apps are useful, standardized and accurate. The Committee also questioned how the FDA would regulate apps utilised by physicians and those, which integrated into electronic health records.
The FDA issued a draft in 2011, however it is yet to finalize its rulemaking. Furthermore, the firm is still making decisions about the tax status of mobile devices and health apps. The Committee cited tax as one of its major concerns; under the Affordable Care Act, regulated medical devices are subject to a 2.3 percent excise tax. If the FDA determines that mHealth apps, tablets and smartphones fall under that category, they could be forced to pay the additional amount, which is enough that some industry experts believe it could stifle mHealth innovation and development.   
"Revenues [from mHealth development] are ploughed back into the company for growth, therefore the 2.3 percent tax on startup companies increases the amount that must be invested before companies become cash-flow positive," said Dr T Forcht Dagi, Partner at HLM Venture Partners.
App developers have been eagerly awaiting a set of guidelines from the FDA regarding mHealth regulation
However, Christy Foreman, Director of the Office of Device Evaluation at the FDA, said there was little cause for alarm. The agency will not label all smartphones or tablets that could possibly run a medical app as medical devices, nor does the FDA have any wish to limit innovation by imposing undue burdens.
"FDA believes it is important to adopt a balanced approach to mobile medical apps that supports continued innovation, assuring appropriate patient protections," she said.
Read Related Content On Healthcare Global
The FDA emphasised that calorie counters and fitness trackers posed little threat to patients, however apps that carried the same risk to patients as hospital-grade medical devices, such as those used to operate CT scanners from an iPad or program infusion pumps, should be regulated just as much as the equipment they link to. 
"[The FDA has been] regulating medical device software for decades and medical device software on mobile platforms for more than ten years," Foreman told the Committee. She continued, saying that adding certain mHealth apps to that catalogue of responsibilities would bring little detrimental change to the industry.
It's the two-year delay in rulemaking that's causing problems, argue many developers who have been waiting since July 21, 2011 to hear the fate of their business. Ben Chodor, CEO of Happtique, testified that some developers are stalling on potential products due to the uncertainty surrounding the FDA's plans. Committee members speculated that taxes on medical apps might push programmers away from the next greatest health innovation and towards a more lucrative area, such as smartphone games or office software.
Foreman assured the committee that final guidance would be issued by the end of fiscal year 2013, bringing an end to the long wait, if not total satisfaction to those frustrated by government involvement in the first place. "We believe that focusing oversight on a narrow subset of mobile apps will encourage the development of new products while providing appropriate patient protections," she concluded.