Procurement & Supply Chain
Fortune 500 tips on how-to retain the best medical staff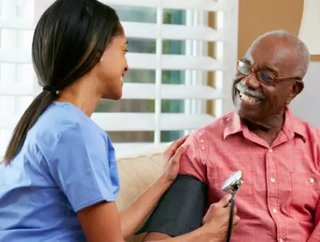 What's the prescription for retaining the Best Doctors and Nurses? One of the ways that hospitals are graded is on the quality of their doctors and...
What's the prescription for retaining the Best Doctors and Nurses?
One of the ways that hospitals are graded is on the quality of their doctors and nurses.
Hospitals scoring well in patient care do so because their staff put in extra effort to ensure the patient meets all of his or her needs.
The issue that hospital administrators must answer is how to get and retain the top medical staff.
Continuing Education
Top hospitals offer incentives to attract the best talent.
One of those incentives comes in the form of continuing education.
They often offer tuition reimbursement or even forgiveness of loans, but there are other ways they can also provide education to keep their staff performing at the top of the game.
Some hospitals offer staff development classes and even on-site degree programs where you are almost paid to go to school.
For instance, the Mayo Clinic has one of the best benefit programs around.
They offer clinical rotation for nursing schools and other training programs. They provide education awards for staff that attend national and even international medical conferences.
Yakima Valley Memorial in Yakima, Wash. has a leadership program, which can help develop skills for current staff to take them to the next level in their careers.
Perhaps one of the best programs is Lucille Packard Children's Hospital that offers a Master's and Bachelor's degree program on-site.
This makes it convenient for staff to continue their education without the added stress of getting to and from work and class.
Balanced Life
A career in the medical field often means unpredictable schedules, long hours and rotations, and sacrificing the rest of your life in the name of patient care. Some hospitals seek to ease that burden through the benefits they provide.
An example is once again with the Mayo Clinic and their on-site day care for children who are too sick to go to other childcare services. It also provides back-up childcare in emergency situations such as when the babysitter is sick.
Northwest Community Hospital in Arlington Heights, Illinois offer $5,000 in a forgivable loan to buy a home.
Meantime, an employee health club is just one of many benefits offered by Kaiser Permanente at the Oakland Medical Center.
Staying Within Budget
When you look at how health care careers stack up across the country, it's easy to see why some hospitals can afford the best staff.
But when you have a limited budget, it's hard to compete with a hospital that has its own health club or degree program. However, there are many other incentives that hospitals can afford to provide.
According to a study done by The Medicus Firm andMDLinx.com Career Center, compensation is the top factor for retention.
Nevertheless, the factors that followed behind it were not as directly related to money:
•           Flexible schedule
•           Support staff
•           More retirement funding choices
•           More input in the decision-making process
•           Opportunities for growth and leadership
When hospitals get creative, they can often find new ways to incorporate these requests into the system without breaking the budget.
It also allows them to find and retain the best hospital staff, which is a win-win situation for everyone.
About the Author: Joyce Morse is an author who writes on a variety of topics, including SEO and medicine.