Procurement & Supply Chain
GE Healthcare on the pinch of supply chain pressures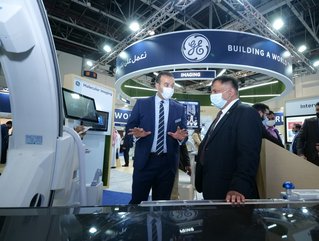 GE Healthcare, a subsidiary of General Electric, has shared its first-quarter revenues & discussed how supply chain disruption has impacted business
GE's healthcare unit has reported its first-quarter revenues of US$4.4bn, which have increased 2%, but which have been impacted by supply chain issues.
GE Healthcare was founded in 1892, is headquartered in Chicago and is a subsidiary of multinational conglomerate General Electric.
The medical device company is best known for its healthcare accessories, covering ultrasound and imaging.
Despite continuous disruption across the supply chain, GE Healthcare reported orders of US4.8bn in the first quarter, an 8% increase year-over-year.
Soaring sales for healthcare despite supply chain disruption
While GE experienced lower volume in Russia and Ukraine in the first quarter, the two countries represent just 2% of healthcare's annual sales, so the impact of Russia's war in Ukraine has not been too severe.
On annual investor day, GE announced that it anticipated the healthcare business to generate about US$3.2bn in operating profit over 2022 and US$3.5bn in 2023.
Larry Culp, who serves as non-executive chairman of GE healthcare also serves as chairman and CEO of GE. Yesterday he discussed the supply chain disruption with CNBC.
Inflationary pressures weigh heavy on healthcare supply chain
GE CFO Carolina Dybeck Happe reported that inflationary pressures in the quarter were larger than expected, especially in regards to shorter cycle businesses, such as healthcare.
"Growth was impacted by the continued supply chain constraints, primarily in electronics, COVID impact in certain China regions, further limiting what we can buy and ship and affecting revenue toward quarter end," continued Dybeck Happe. "Looking ahead, our current view in healthcare is that supply and inflationary challenges will proceed at some level through 2022. Sequential improvement depends on supply chain constraints easing, especially in China, and our ability to leverage lean to improve output and strengthen our pricing discipline."
Chairman Larry Culp discussed with investors how the COVID-19 lockdowns in China and lower sales across Russia and Ukraine have hit first-quarter financial results.
"We're operating in a challenging macro-environment," said Culp, but he knows that demand for top healthcare will remain high.