Procurement & Supply Chain
Health Insurers Need To Adopt Cloud Technology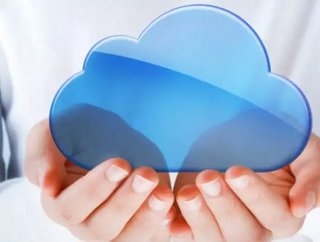 Written byMorgan Hege, founder, HealthInsurancePlus.com Read this article in the August issue of Healthcare Global Our industry is notoriously slow t...
Written by Morgan Hege, founder, HealthInsurancePlus.com
Read this article in the August issue of Healthcare Global
Our industry is notoriously slow to adopt new technology, but health insurers and care providers that embrace innovation have a distinct competitive advantage. That is particularly true now as two simultaneous events occur in the industry. First, options for healthcare consumers are evolving, and that creates both opportunity and challenge in the marketplace. Second, cloud-based technologies – once anathema for companies in highly regulated markets – now offer both the functionality and the security reassurances the industry needs. Software-as-a-service solutions (SaaS) that are delivered and maintained via the Internet make it easy and affordable for small healthcare businesses to improve operations, increase collaboration, and enhance customer service in order to compete with larger players.   
Moving CRM Tools To The Cloud
As an Internet-based health insurance agency, HealthInsurancePlus.com was perhaps more open to cloud technology than some more traditional players might be. We give advice to individuals, families and small businesses to help them select affordable health insurance plans in California. The online nature of our business allows us to deliver fast, personalized service, but it's only been recently that we have taken our use of technology a step further by moving our customer relationship management (CRM) to the cloud.
For businesses in the healthcare and insurance markets that are tentative about cloud-based technologies, CRM is an attractive place to start. The ability to track and share prospect, patient and vendor information is critical in this industry, and the right CRM application can solidify relationships to build business. Users get a complete, historical view of every contact, as well as information to fuel internal collaboration. For many, CRM is a must-have, and cloud-based options make it easy to deploy. With the help of cloud-based CRM technology, we're able to set ourselves apart in the industry. Our agents are able to pull up every detail of a customer's history – whether in the office or in the field – and create a stellar customer experience at every interaction.
That's how HealthInsurancePlus.com made the move to cloud-based CRM. We had an enterprise solution that was intended to improve productivity and ease workflow bottlenecks, but in practice, it didn't work. Our users found it cumbersome and ill suited to our business, which relies on collaboration between field agents, who work from laptops, and inside agents and customer service representatives, who staff our office. As the rapidly evolving health insurance marketplace took shape, we found that collaboration across the company was growing more difficult. Our team needed to manage existing client relationships, keep track of customer service requests, and identify and assign new business opportunities. We had to find a CRM that fit a small healthcare-oriented operation, and we wanted a hosted, cloud-based option that would help us get started quickly.
Our employees needed help in the place where most of their work happens – their email inboxes. So we went looking for a cloud-based CRM with email integration. We wanted to leverage the familiar Gmail processes with which our staff is already comfortable and gain the ability to manage contacts, prospects and projects. We chose a SaaS offering from Insightly, and having a hosted solution has allowed our agents to access client information and share client data with other employees, regardless of location.
 Turning Workflow Bottlenecks Into Revenue Streams
Since using Insightly, we spend 75 percent less for CRM than we did with other on-premise solutions. As importantly, our user adoption is higher, since the hosted application is easy enough for our least technical employees to use comfortably. By tracking inbound emails and routing them as customer service requests on existing policies and projects or as potential new leads, we've turned what were once workflow bottlenecks into potential revenue streams.
Healthcare and health insurance companies can no longer ignore the benefits of cloud computing technology. Hosted solutions are resource-friendly, and many SaaS applications offer free or low-cost trials or accounts, allowing firms to test out various solutions without economic risk. This was particularly enticing as we made the decision to shift to a cloud-based CRM, as we found out too late that many other solutions just didn't work for us. Transferring processes to the cloud is quick and easy, and it doesn't require the assistance of IT consultants. For everything from CRM to finance, cloud-based offerings can help health insurers and care providers securely improve their operations and enhance their competitive standings.
About The Author
Morgan Hege is the founder of HealthInsurancePlus.com, a leader in offering competitive health insurance solutions to individuals, families and businesses. Previously, Morgan has used technology to provide cost-cutting measures for insurance industry leaders such as GEICO Direct. In addition to moving HealthInsurancePlus.com to Insightly's cloud offering, he has helped several independent insurance agencies take advantage of new technology to provide innovative methods to provide insurance to consumers and businesses.