Procurement & Supply Chain
How To Deliver World Class Patient Care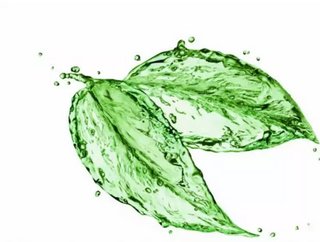 Healthcare Global speaks to Michael D. Brown, Founder of Fresh Customer Service about how to manage your employees to deliver world class customer serv...
Healthcare Global speaks to Michael D. Brown, Founder of Fresh Customer Service about how to manage your employees to deliver world class customer service >>>
With all the conversation, debate and noise around Obamacare and what it means or doesn't mean for the healthcare industry – many in the industry are making the grave mistaking of cutting back or making anemic investment in their level of customer service.   This is the wrong direction – you are cutting pennies while dollars are flying over your head. Delivering a world-class customer service experience will have patients running to you (providing they are not coming to get a broken leg fixed). On the other hand being known for a poor customer experience will have patients running from your business with the dollars in hand.
The number one reason most companies fail, and that includes those in the healthcare industry, is that they provide a poor and anemic customer service experience. My advice runs counter to the adage that you should always put the customer first.  You should put the frontline employee first and the customer/patient second and, in return, the employees will treat your customers better. You end up getting customers for life and great employee retention. They are the people on the frontline who must translate all your good work to the customer/patient, so it behooves us not to put them second. Make sure they understand the level of service and experience you are trying to give and convey to the customer.
So I realize things are tight as a bandage applied with duct tape, so I am proposing a winning solution to world-class customer service that cost less than an apple a day. No an apple a day won't keep the doctors away it will keep the frontline motivated, empowered, and equipped to keep customers knocking the door down for preventative, emergency and post services. This is what we want right, more patients who leave us less sick than when they came and taking preventative measures to not end up in the emergency room. This is ideally what we want, but many in the health care industry are making customer sicker with their ill fated, band aid "customer service" that has patients rushing to the competition for a true healing customer experience. One of sure-fire ways to ensure a negative experience is broadcasted is to agitate someone who is already sick or has something potentially wrong with their health – for anyone who has ever been ill you know what I am talking about. An increasingly number of patients are selecting healthcare facilities based on their level of customer service and feedback from other patients. Have you checked your social feedback lately?
Read Related Articles In Healthcare Global
Customers are becoming more demanding in this economic tsunami, because they want the most for their money and they want an experience that doesn't make them "sicker." That means more pressure on the frontline, who will determine whether the customer feels welcomed and cared for. 
Fresh Customer Service demystifies the process of attracting loyal, happy customers who return again and again and recommend your business to their friends and families. This type of customer reaction, what some may consider as a minor detail, can actually tip the scales and prove the difference between a prosperous organization and a bankrupt organization. So what's the secret? The Frontline Employee aka your First "Patient"
Throughout your organization's entire process of selling, serving, marketing, cleaning, you name it, the only way you can hope to deliver a world-class customer service experience is by listening to, equipping, empowering, involving, and valuing the feedback and expertise your frontline employees can offer.  
How exactly do you implement and execute Fresh Customer Service?
The First Steps: Fresh Treatment & Understanding
Fresh Treatment
Getting your staff members to treat patients better may require that you first treat your frontline better. Customer service is one of the most important issues for the healthcare industry because it creates the repeat business that drives the brand and your bottom line. Many in the industry forget that the frontline staff are the vessels that takes care of the customer service and experience aspects of the business. Without incorporating their specialized knowledge and experience into the company's business plan, they fail to meet the expectations and needs of the customer/patient and helping attract and retain current and future customers. You can start improving your service and team cohesiveness with a basic principle I call "gratitude to growth." Recognition is the building block for motivating employees and business. Doctors receive feedback from grateful patients, so why shouldn't surgeons give positive feedback to the frontline staff, which is a vital asset of the organization? Gratitude, a simple, but overlooked act, inspires employees to work to their full potential that will reach the customer/patient. The staff members are in daily contact with customers/patients and understand how company policy affects their experience.
Read more Fresh Steps about how your organization can improve employee and customer service >>>