Procurement & Supply Chain
How a materials sourcing firm helped a state Covid response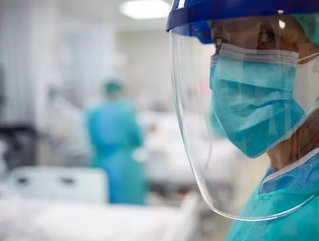 Matthew Boyd, Chief Commercial Officer at Boyd Technologies, tells us how they adapted their business to help with Massachusetts' Covid-19 response...
At the beginning of March, Massachusetts was becoming one of America's Covid-19 hotspots. Cases climbed rapidly - from just 26 on March 15 to more than a thousand two weeks later. By the end of April, the state was averaging 150 deaths per day.
"It left everyone here shocked and afraid" Matthew Boyd explains. "It is emotional and scary to go back to those early days for nearly everyone in Massachusetts." 
The US overall was "ill-prepared" for the crisis, Boyd says, but once its severity was understood there was an overwhelming response. "Actors from every sector of the Massachusetts ecosystem including the state government, healthcare systems, academia, to name a few – stepped forward to help. We were also fortunate to have a robust public health policy response which was, and continues to be, followed by the vast majority of people in the state."
Boyd Technologies, a company operating in the medical device and life sciences market, pivoted their services to produce personal protective equipment (PPE) like medical masks to help health care agencies battling Covid-19. 
The Governor of Massachusets Charlie Baker created a Covid-19 Response Command Center, out of which a group called the Massachusetts Emergency Response Team (M-ERT) formed, specifically to address PPE shortages. "We met three times per week to diagnose the demand requirements for PPE and connect those requirements to manufacturing solutions" Boyd says. "There were a significant amount of design and regulatory challenges that were addressed by this group."
"Initially we provided visibility and guidance on the supply chain for PPE, in particular the raw materials necessary to produce these products. We also worked with some of our partners overseas to import PPE products which we were able to supply to the state's healthcare systems for a period of time."
In May, Boyd Technologies received a grant from via M-ERT that funded the production of 60 million medical surgical face masks and N95 respirators, produced from domestic raw material sources. 
Boyd explains that because of these efforts, the state is set to produce all of its own PPE in the near future. "As a result of the work done by the M-ERT, the manufacturing industry in Massachusetts is ramping up commercial production of almost every form of PPE. Many products are in the market now and by mid-2021 it will be possible to source most forms of PPE and a significant amount, if not all of, the necessary volume of PPE for the state in Massachusetts."
This summer Boyd Technologies helped produce a docuseries called Project Frontline that captures the evolving pandemic and the prompt response the state of Massachusetts had in taking action. Boyd describes it as "an in-depth look at the ecosystem here in Massachusetts to show the public the many good deeds from businesses and organisations that answered the call, and pivoted their operations for the greater good of the Commonwealth." 
As infection rates climb across the US, Boyd says it will be a difficult winter. "Unfortunately this is the exact opposite of where we should be heading into the cold and flu season. A number of states have begun to address shortages in similar ways but ultimately it will take more time for domestic production to come up to full capacity which is likely not going to occur until mid-2021. 
"We've lost over 10,000 people in Massachusetts, which is the sixth highest death toll in the country" Boyd says. "This is one of the harshest realities of being one of the first virus hotspots in the country. However we've learned a lot as a medical community about how to treat patients, and we have more therapies available to us now."