Procurement & Supply Chain
How optimising the supply chain is critical for healthcare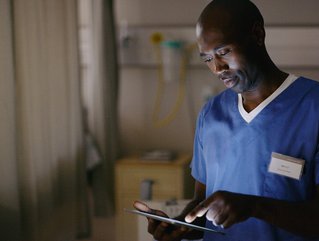 To provide top patient care, clinicians need access to up-to-date information and to spend less time on admin-heavy tasks, says Toca's CEO, Mat Rule
It will be no news to anyone to hear that medical staff are stretched. From the physical aspects of the job to the emotional weight of it, night duties to the impact of the COVID-19 pandemic. Staff are tired. One aspect which can be made a little easier — with the added potential to alleviate pressure from staff— is digital transformation.
"It can be hard for healthcare organisations to know where to start with digital transformation", said Mat Rule, CEO & Founder of Toca. "To understand the scale of the problem, some NHS trusts use up to 400 different IT systems."
Toca is a software business that builds no-code automation platforms for organisations to digitally transform in a matter of days, not months. Toca's code-free apps and automation allow healthcare groups to quickly build the desired apps, navigate any integration problems and streamline the business processes.
Headquartered in Reading, England, Toca works with the NHS, which has more than one million employees working diligently, to treat close to one million people every 36 hours. That totals a great deal of data. For staff, dealing with technical admin as well as sick or dying patients can be physically draining work, as well as time-consuming. Toca wants to aid healthcare companies in their digital transformation and help healthcare workers save time, energy and ultimately, patient's lives.
A Chartered Engineer, Mat has more than 18 years of industry experience, having worked in the automation field as well as for leading businesses such as Nortel, Vodafone, Atos and PA Consulting. After opting for a career change, Rule opened the company in 2018.
"I started out in telecoms and consulting, but I needed more of a technical challenge and thought I had a better way of helping organisations overcome barriers to digital transformation", said Rule. "With Toca, I knew I had a solution that could simplify systems integration, speed up app development and streamline business processes, all while closing the high code skills gap through a low-code/no-code approach."
He sat down with Healthcare Global to discuss the supply chain, procurement teams and providing instant visibility as to where patients are in their treatment journey to their healthcare providers.
Healthcare organisations and the digital transformation struggle
The NHS holds an enormous amount of data on multiple systems, many of which are legacy technologies that do not easily interact with each other.
"As a result of this, it is hard to make progress on managing or sharing data – otherwise known as interoperability – which, in turn, requires a huge manual effort from admin staff and clinicians", said Rule.
Tight budgets and a lack of digital skills means the barriers to digitisation can prove insurmountable and can stop projects from taking off.
However, the coronavirus pandemic has accelerated healthcare's adoption of new technologies. New digital services, such as remote consultations, and patient uptake of health services like the NHS app and e-prescription services, have shown organisations that they can adapt when necessary.
"As the crisis hopefully begins to settle and the NHS considers future plans for digital transformation, organisations will need to decide which systems, processes and data need to be prioritised", said Rule. "Key goals in transforming healthcare should include improving interoperability, streamlining data flow and removing silos, and optimising processes to free staff time to focus on delivering outstanding patient care."
Each hospital operates a multitude of different systems, with each department using a different set of tools.
"This lack of integration creates difficulty in connecting care, resulting in data silos. This can impact clinical decision making, make it incredibly difficult to track patient journeys, and delay appointments or GP referrals as the work must be carried out manually. Clinicians need access to accurate up-to-date information and to reduce the time they're currently spending on repetitive admin-heavy processes, to concentrate on delivering care to patients."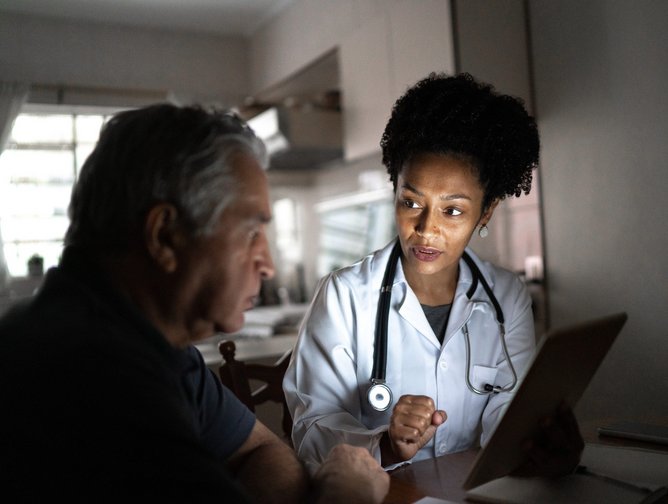 Innovative, flexible and digital solutions can support the supply chain
Optimising the supply chain is particularly critical for healthcare organisations and Toca's technology can help make this a reality.
"Prioritising digital transformation in the supply chain is critical for healthcare organisations," said Rule. "Procurement is currently run by the NHS Supply Chain, which has sustained the NHS through an unprecedented time.
"However, supporting this critical service with innovative, flexible and digital solutions can help further optimise the supply chain," said Rule. "Currently, there are numerous legacy systems that teams and suppliers use, which can result in a lack of joined-up data between ordering and inventory systems. A low-code/no-code apps and automation approach could:
Connect the backend processes
Remove the additional manual work this creates for busy NHS procurement teams
Help streamline the supply chain
"All this and with a focus on user-centricity."
Low-code/no-code is all about speed. It enables both technically-minded Citizen Developers and high-code developers to build digital solutions up to 20x faster.
"The combination of apps and automation in a single platform is where it gets really exciting," said Rule. "Not only does it help overcome the interoperability challenges facing healthcare, but the integration of apps with automation projects allows organisations to reimagine business processes and enhance patient pathways."
This includes applications that collect patient data into a single record, to automating referrals that can help tackle patient backlogs. No-code can help the NHS transform processes, enhance patient pathways, and improve speed and agility.
"For instance, Toca helped Ashford and St Peter's Hospitals NHS Foundation Trust build a Cancer Pathways app in just 5 days," said Rule. "The app offers instant visibility into where patients are in their treatment journey, and automatically syncs with a patient tracking list that is filtered daily to ensure the status of their care is up-to-date."
When patient journeys are fully tracked and clinical staff can have visibility into their progress and any action required, it will be a realised dream for Rule.
After all, it's not just achieving outstanding patient care which is important to Toca, but allowing healthcare workers to work smoothly and continuously, with a digital support system that aids them in this work, not providing another exhausting hurdle.