Procurement & Supply Chain
McDonald's Big Mac and KFC healthier than NHS food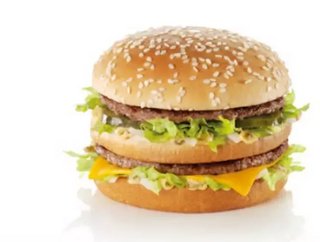 Popular fast food restaurants, such as McDonalds, KFC and Pizza Hut, serve food that is healthier than some of the food given to patients in NHS hospit...
Popular fast food restaurants, such as McDonald's, KFC and Pizza Hut, serve food that is healthier than some of the food given to patients in NHS hospitals in the UK, according to the results of a study.
The investigation, which was carried out by food charity Sustain, found that a Big Mac from McDonald's contained less saturated fat than three quarters of NHS meals.
Meanwhile, 60 percent of hospital food had more salt content than a Big Mac, and 40 percent had more saturated fat than a nine inch pepperoni pizza from Pizza Hut.   
To add to that, analysis of an NHS curry found it had six times more fat than a Zinger burger served with fries from fast food chicken restaurant KFC.
To read the latest edition of Healthcare Global, click here
In total Sustain looked at the nutritional content of 25 meals that come from the NHS supply chain and are served in the majority of the UK's hospital trusts.
Sustain is now adamant that the NHS should be subjected to compulsory food standards, much like schools and prisons in the UK are.
The revelations of the study are the latest blow to the NHS with regards to the quality of its food; in December a separate survey found that one in 10 patients said NHS food was 'poor'.
Over the last 10 years, approximately £50 million has been spent trying to improve the standards of food that is served in NHS hospitals.
However, estimations suggest that approximately £22 million worth of food is still being returned to the NHS from unhappy patients, which is thought to equate to 82,000 uneaten meals every day.
The study was conducted as part of the 'Campaign for Better Hospital Food', which is being supported by The Sun newspaper and the Patients Association.
It follows a discussion – Transforming Hospital Food Bill – that MPs had in Parliament for the first time ever earlier this week.
Commenting on the results of the study, Alex Jackson, from Sustain, told The Sun: "Without standards, many meals will remain unhealthy and unappetising.
 "It's staggering to think sick patients could be better off eating at McDonald's."
Katharine Jenner, a researcher, added: "Salt and saturated fat is linked to heart disease and strokes.
"Hospitals should provide tasty and healthy meals, rather than ones that could lead to more health problems."
In a response to the study's findings, the Department of Health (DOH) said individual hospitals were responsible for implementing their menus.
But it did say: "There's no excuse for any hospital offering poor quality food."
The Healthcare Global magazine is now available on the iPad. Click here to download it.