Procurement & Supply Chain
New McDonald's drink promises one of kids' five a day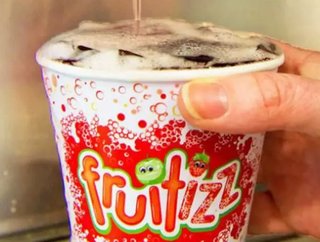 In an attempt to increase its efforts to offer healthy options on its menu, fast food restaurant chain McDonalds is launching a new fruit flavoured fiz...
In an attempt to increase its efforts to offer healthy options on its menu, fast food restaurant chain McDonald's is launching a new fruit flavoured fizzy drink.
Fruitizz, which is aimed at children and part of the McDonald's Happy Meal menu, promises to contain one of the recommended five portions of fruit and vegetables a day.
McDonald's decided to launch a fizzy drink, which is served from the central drinks tower alongside other popular soft drinks, as research found children view these drinks as more appealing and exciting.
Fruitizz will be available in McDonald's restaurants from next Wednesday, 16 May.
To read the latest edition of Healthcare Global, click here
The launch of Fruitizz follows the introduction of other healthy snacks to the Happy Meal menu, things such as carrot sticks, fruit bags and organic milk.
It contains 60 percent fruit juice, and is a blend of grape, raspberry and apple juice, which is then mixed with natural sparkling water.
According to McDonald's, Fruitizz contains no artificial colours, flavourings and no added sugars.
Commenting on the launch of Fruitizz, Jill McDonald, the President and CEO of McDonald's, said: "We are thrilled to be unveiling Fruitizz, a refreshing fizzy fruit juice drink that will help parents give children one of their five-a-day.
"For the past three years, we have been working hard behind the scenes to create a fizzy drink that is unlike anything else currently available in high street restaurants.
"We tried and tested 80 formulations in order to create the right product that delivers nutritional benefit as well as a new, exciting taste."
Meanwhile, Malcolm Clark, a spokesperson for the Children's Food Campaign, added: "It's encouraging to see companies like McDonald's making it easier for parents to make healthier choices for their children.
"The best news for children's health will be if fruit-based drinks start to displace sugary drinks such as Coca-Cola from children's menus in McDonald's."
However, the new drink has attracted some criticism from health campaigners, for supposedly containing the equivalent of 12 teaspoons of sugar.
A 500ml serving of Fruitizz reportedly contains 200 calories and 49g of sugar, whereas the recommend sugar limit for children is 50g.
While speaking to the Sun newspaper,  Christina Merryfield, a dietician from the Bupa Cromwell Hospital in London, UK, said: "A large cup of this drink has more sugar than a can of Fanta.
"Sugary drinks can encourage tooth decay and erosion and lead to weight gain.
"Water is a much better option and milk is great because it is full of calcium and other minerals."
The Healthcare Global magazine is now available on the iPad. Click here to download it.