Procurement & Supply Chain
McKesson's VP Paul Julian comments on how-to build an effective healthcare management team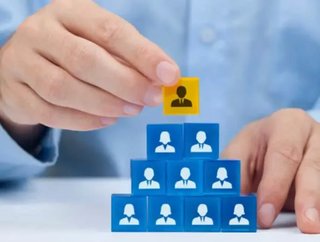 The age old healthcare question of "how-to" assemble the best healthcare management team has been debated, attempted and debated again, onl...
The age old healthcare question of "how-to" assemble the best healthcare management team has been debated, attempted and debated again, only to result in the various versions of leadership we see today throughout the healthcare industry. Major players within healthcare like Cardinal Health, Microsoft, Dell Healthcare, IBM Healthcare and McKesson Health Solutions obviously employ systems that work— not to mention systems that should be emulated by other healthcare businesses.
Executives have followed companies like McKesson, in order to monitor its decisions surrounding its leadership team, and the strategies it uses in order to stay ahead of this ever-changing industry. Commenting on the acquisition and focus of its C-level and executive level staff, McKesson has commented on its recruitment strategies:
"The specialty market-and community oncology in particular-is a core strategic focus for McKesson, and we look forward to further strengthening our position by empowering the science and delivery of community-based patient care," said Paul Julian, executive vice president and group president, McKesson. "Marc and his team will build upon McKesson Specialty Health's commitment to running a physician-focused organization, focused on keeping community-based practices financially healthy and at the forefront of excellent, efficient care delivery."
Since appointing Marc Owen as McKesson's president in 2012, Julian and his colleagues have gone above and beyond in terms of recruiting and cultivating a lean and experienced management team. From such a powerhouse of healthcare technology and innovation like McKesson, these important business personnel have given inside tips into how one can acquire and manage an effective management team amiss such a cutthroat industry.
McKesson's CEO commented on his new president by saying, "Marc's breadth of knowledge, astute strategic insights, and sharp business acumen have played an instrumental role in driving McKesson's success over the past decade," said John H. Hammergren, chairman and CEO, McKesson Corporation. "With his deep understanding of the provider, payer and manufacturer markets, Marc is uniquely qualified to lead McKesson Specialty Health as it navigates the rapidly-changing specialty sector."
In simplified terms, best-in-class healthcare executive recruitment strategies are as follows:
1. Match expertise with experience in your execs
2. Keep a varied and balanced Board of Directors
3. Scout your competition for potential candidates