Procurement & Supply Chain
The most expensive home gym equipment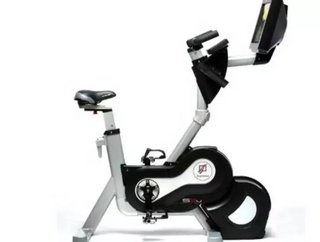 Written by Gabriella Blake Exercise regimes can easily become tedious, but these four pieces of luxury home gym equipment are anything but boring. Each...
Written by Gabriella Blake
Exercise regimes can easily become tedious, but these four pieces of luxury home gym equipment are anything but boring. Each has something that will raise an eyebrow or two, whether that is for the wild claims they make, the extortionate price tag or even a combination of the two.
QuickGym ROM Machine
While the QuickGym ROM (Range Of Motion) Machine may not transport you backwards in time, if it does what it says on the tin it surely must speed time up. According to QuickGym, you only need to perform a 4-minuite workout on this machine in order to complete full cardio, resistance and flexibility training. Apparently the 85 lb flywheel with a centrifugal brake matches the workout to the user's ability and any regime carried out using this machine will use 12 times more muscle cells than walking or running does.
So much achieved so quickly sounds like an impossible feat and the machine has attracted skepticism. As a result, the manufacturer goes to great lengths to convince you otherwise. Testimonials and a Q&A are both on its website, which also invites interested visitors to invest in a 30-day trial of the product. A test-run will set you back $2,500, although this cost will go towards the full $15,000 price tag of a ROM if you decide to purchase one. If you need convincing further before you take this expensive plunge, QuickGym will send you a demo video for free.
The machine was designed by visionary artist John Pitre and it is allegedly favoured by Tom Cruise, John Travolta and Jimmy Kemmel.
VibroGym Diamond
The range of Vibrogym products is hugely popular with Hollywood superstars, utilising whole body and vertical vibration and as a fitness method. Almost 100 percent of the body's muscles are stimulated and exercised during vibration training, as opposed to just 40-60 percent of muscles during a conventional exercise routine. The frequency of vibrations can be altered to achieve a range of workouts and users can benefit from effective full body training in just 10 minutes.
One of the most luxurious models is the VibroGym Diamond. The manufacturer proclaims this product is "for those who not only love luxury, but also live it." With 65,000 genuine Crystallized™ Swarovski Elements adorning the 100% stainless steel vibration plate, this is indulgence to the extreme. Six hundred hyacinth-coloured stones are used for the VibroGym logo alone.
While aesthetically pleasing for some, the crystals don't promise to add any extra sparkle to the effectiveness of this knee-trembling workout. They will cost you $69,190, though.
Hypoxi Trainers
The manufacturers of these innovative 'wind tunnel' exercise machines describe the four Hypoxi products as a "targeted method of body shaping". Apparently a six week course of three sessions a week on one of the machines is equivalent to six months of strenuous gym workouts. The pressurized environment in the L520 and S120 models means users can experience a quicker reduction in weight and cellulite as it stimulates blood circulation, one of the key aspects of losing body fat.
Developed at the end of the 1990s by Dr Norbert Egger, the Hypoxi trainers are now available in 40 countries across the world. The gadgets are specifically targeted to problem areas seen in both men and women; fat on the stomach, hips, thighs, buttocks and cellulite. The price of Hypoxi treatments are recommended at $69 a session, or $690 for a course 12.
The Hypoxi products are popular with celebrities and the S120 model made the headlines following rumours singer Cheryl Cole had invested £32,000 in her own machine amid concerns that then fellow UK X Factor judge Dannii Minogue would upstage her in the slender stakes.
Expresso Fitness S3 Novo
The Expresso Fitness S3 Novo is supposedly one of the most expensive exercise bike ranges available and the upright S3U model will set fitness fanatics back $5,800. Other S3 Novo models include the S3R, a recumbent-style bike and the S3Y, an upright bike designed specifically for children aged nine to 14.
The 19-inch monitor on these machines come with Expresso Live!, an interactive fitness management system which aims to add fun to a workout. Users can ride in over 30 'virtual tours', competing against simulated riders or even real-life opponents online, enjoying the experience of realistic shifting and steering along the way.
S3 Novo users can also save their data and compete against themselves in 'ghost' rides, offering the rewarding experience of seeing exactly how much they have surpassed themselves. They are also able to review their progress and performance results on their iPhone, constantly reinforcing their enthusiasm for exercise.