Procurement & Supply Chain
New Healthcare Finance Platform Created from Crest Capital and SOAPware Partnership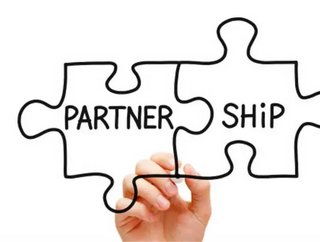 Written by Alyssa Clark Teamwork certainly seems to be the recipe for success in this latest industry pairing—Crest Capital and SOAPware are mak...
Written by Alyssa Clark
Teamwork certainly seems to be the recipe for success in this latest industry pairing—Crest Capital and SOAPware are making patients' daily lives easier and easier concerning their medically-related financial needs.
Earlier this week, a new industry partnership was announced between leading software financing and leasing provider Crest Capital and well-known industry software developer SOAPware. With the goal in mind of better serving the healthcare industry's ever-growing patient base and customer demands, both companies want to ensure patients with the best, and most suitable solutions to their everyday healthcare problems. Providing a solution for patients' EHR-related software needs, the pairing of these two companies will allow SOAPware's clientele to finance all their EHR-type software needs through Crest Capital.
"Adding SOAPware to our Vendor Program is a definite boon to both companies, as well as both industries as a whole," stated Adrian Ludwig, Senior Account Executive of Crest Capital. "Software has become the lifeblood of many industries, and in particular, the health care industry, especially when it comes to Electronic Health Records. Financing software is still a foreign concept to many, as it's not really 'tangible'. But Crest has always embraced software financing, and we're pleased that SOAPware can now offer it to their clients," added Ludwig.

Keeping an eye out on the "financial horizon" wasn't always an easy or simple task for Crest Capital's patients, but now SOAPware's financial capabilities have made that dream a reality for Crest Capital's executives. Continuing to rise to the occasion, these two companies are leaving no room for error in terms of best-serving their customer base. Specifically for SOAPware, this opportunity means maximizing its potential and solidifying its place within the industry as a multi-faceted machine.
 "We've been asked about offering software financing in the past, and now we'll be able to provide it. And partnering with Crest Capital will help our customers in several ways. The obvious way is simply spreading out payments for EHR and Clinical Suite Software. But even more attractive is this software is Section 179 qualified. Financing such allows our clients to take full advantage of this generous tax code, with a minimal capital outlay", said SOAPware Chief Operating Officer, Don Butcher.

Crest Capital is not one to turn away from hard work or responsibility, seeing as how it manages and works with multiple software developers and distributors, and they can provide all services in the area of software financing for end users. Crest Capital provides simple payment portals on specific developer's websites as well as specific programs for specific products in order for the developers or distributors to have the ability to better market themselves within the industry.
About the Author
Alyssa Clark is the Editor of Healthcare Global