Procurement & Supply Chain
Is obesity 'curable'?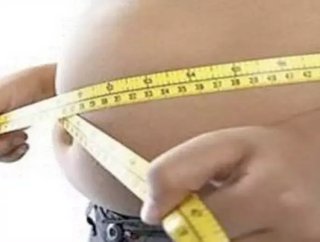 WRITTEN BY: Ella Copeland New research has discovered the existence of a complex communication system made up of hormones and neurons in the stomach, w...
WRITTEN BY: Ella Copeland
New research has discovered the existence of a complex communication system made up of hormones and neurons in the stomach, which has been established as our potential 'largest endocrine system'. In the last decade, scientists at Imperial College London have discovered that our stomach, rather than being simply muscular, actually contains a very specific and sophisticated system that communicates to our brain when we are full, and when we are hungry.

Obese patients, interestingly, have very low levels of a hormone called Ghrelin, which communicates to the brain when we are hungry. The potential underlying reason for continued obesity, however, could be due to very low rates of a hormone called PYY, which communicates to us when we are full.

Dr Alexander Miras, MRC Clinical Research Fellow from Imperial College London explained: "The PYY is mainly produced by the small bowel, and the Ghrelin is produced by the stomach. What we know about these hormones is that in the context of obesity, Ghrelin is low, but PYY is also low, and PYY is the fullness hormone so it makes you full after you eat. Therefore, if it is low you need more food to make you feel full."
Operations such as a Gastric Bypass that combat obesity actually help to regulate the hormone PYY, which makes you feel fuller quicker, as opposed to physically restricting the amount you eat. Instead, it moves the stomach closer to the small bowel, which produces PYY.

"We suspect that one of the major mechanisms through which gastric bypass works is through changing your physiology, so when someone eats after a gastric bypass PYY increases dramatically and much more compared to a normal weight person" said Dr Miras.

Due to these discoveries, Miras believes that those that are already obese will struggle to lose weight through dieting: "Diet and exercise is useful number one in preventing obesity. If you are obese, unfortunately diet and exercise have got very limited effectiveness. So if you are obese, the best someone can do is to maintain your weight through diet and exercise."

He has also discovered that diets high in protein (such as meat, fish and cheese) can stimulate production of PYY, making you feel fuller quicker. This can help to reduce weight, as PYY production makes you want to eat less.
Miras stresses, however, that low levels of PYY are not the cause of obesity, and he has yet to discover whether it could be a contributor to becoming obese: "I don't have enough evidence to tell if this is the cause of obesity. We know that it happens in obesity, but we don't know if it is because of obesity yet, or if it is contributing to obesity. If it were to be causing weight gain, it would just be one of the contributors, because there are many other physiological, environmental, genetic, neuronal systems that affect appetite and weight gain."

So, what is the next step? Scientists are now looking to find new hormones in the stomach, in order to potentially discover more hormones that can aid and regulate weight loss. The next area of research is likely to be into bile acid, which is produced by the liver. Bile acid is believed to play an important role in appetite regulation and the control of diabetes. There is also the potential to change or block signals to the brain in order to control when we feel hungry:  "We know that bile and other gut hormones act through nerves that signal to the brain, so finding out how this takes place and blocking or replacing these signals we can cause weight loss. We may even be able to act directly on the brain by understanding the mediators that effect not only hunger and fullness but also the reward areas in the brain as well" said Dr Miras.
Future studies hope to find out the early signs of obesity, predicting what begins the process of weight gain and what environmental factors contribute to the condition. Miras hopes to conduct research on younger children to find out how these hormones develop into adulthood. He hopes to eventually be able to treat obesity without having to perform surgery, but administering tablets to increase PYY levels.