Post-COVID-19 Mental Health Awareness month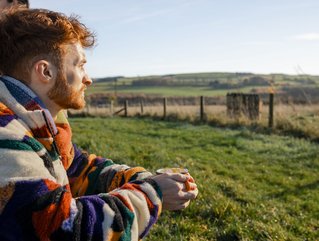 Mental health awareness
As Mental Health Awareness Month draws to a close, we reflect on what some businesses say about the month & the impact of obesity
While many are still dealing with the mental impact of COVID-19, this year has been especially difficult. The war in Ukraine is causing global unease and the cost of living crisis has left many living in poverty. Fears surrounding climate change, reliance on social media, the appeal of affordable junk food and the growing opioid crisis are all having an effect on mental health.
Here's a look at what mental health experts (and patients) have said this month as well as what the studies show.
Mental Health Awareness Month: businesses must encourage employees to speak up
"1 in 4 people will experience a Mental Health problem of some kind each year. But just because it's hidden doesn't mean we should be silent about it. Quite the opposite," said Ian McCann, Legal Studio Solicitors. "This week is Mental Health Awareness Week*, but whether it's today, tomorrow, next week, next month or next year please don't die of shame. Talk about how you're feeling. Be honest about your challenges."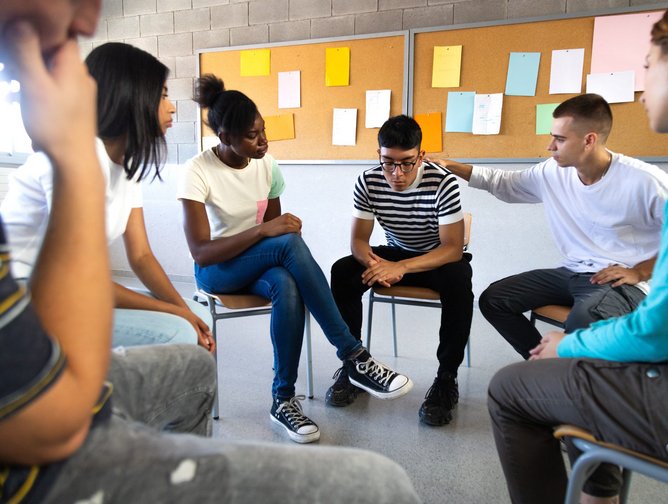 Mental health
"May is mental health month. Awareness of mental health is increasing, but we still face a world where people with mental health problems face discrimination, and can face challenges getting the help they need," said Lyndon Johnson, Managing Director Huws Gray Supply Chain Solutions. "As business leaders & managers it is our absolute responsibility to create a trusted & open work environment for our teams that allows them to openly discuss, reflect & talk about how they feel - ducibus exempli gratia!"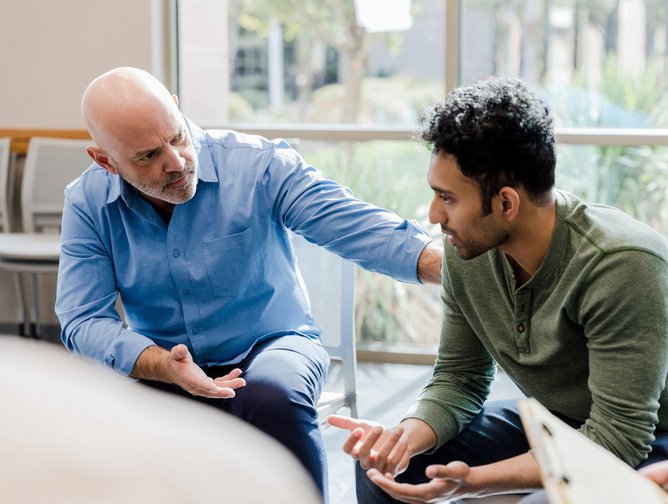 Men's mental health
"Today kicks off Mental Health Awareness month, with so many new manufacturing facilities and renewable generation sites being constructed we should all take some time to review this important aspect of being a human being and caring for one another," said Josh R., Director of Safety, Workforce Training, and Operations at American Clean Power (ACP).
Obesity kills self-esteem
A study of 12,000 children explored the psychological and social impact on the relationship between mental health and BMI throughout their teenage years.
19% of the children were obese and had emotional difficulties, such as depression and anxiety
10% had a healthy BMI and emotional difficulties
Researchers believe that increasing a child's happiness with their appearance and self-esteem from an early point in their youth could help to protect them from the negative impacts of having higher weight on their mental health.
Dr Hanna Creese, of the School of Public Health at Imperial College London, is the author of the study.
"The links between mental and physical health are well established, and we know that children who are overweight or obese are much more likely to suffer social and emotional problems, such as depression and anxiety. But unpicking the different factors driving these outcomes is challenging – such as the complex two-way relationship between mental health and BMI.
"It's important for children to maintain a healthy weight, but our study highlights that this shouldn't be achieved at the expense of children's long-term mental health or by stigmatising their weight and driving poor body image and low self-esteem, as this can have damaging and long-lasting impacts."
The long-lasting impact of obesity on mental health
Another study shows additional reasons for avoiding obesity. Researchers from the University of Liverpool studied an individual's past and current weight and symptoms of depression.
The analysis showed that past obesity could lead to greater depressive symptoms, even after an individual loses weight. Symptoms include:
Hopelessness
Anxiety
Loneliness
Pessimism
"Some previous studies indicated that some people who lost weight and were no longer classed as having obesity still feared being stigmatised due to having previously had obesity," said the leader of the study, Dr I Gusti Ngurah Edi Putra of the University of Liverpool. "This led us to hypothesise that past obesity may have long-term psychological impacts that persist even after individuals are no longer classified as having obesity. We have tested this novel 'weight scarring' hypothesis and are presenting our preliminary findings at ECO."
Results from both of these studies suggest that physical health and mental health are both linked. It may be the end of Mental Health Awareness Month - but it's always a good time to start prioritising healthcare needs.