Procurement & Supply Chain
Pharma Ramps Up R&D Into Abuse-Deterrent Painkillers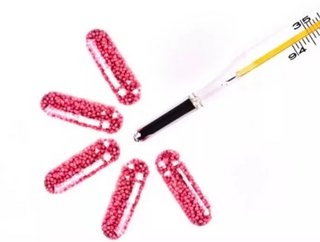 The race is on to create safer painkillers, which are difficult to abuse. A landmark ruling by the FDA sees more than a dozen pharma companies &ndash...
The race is on to create safer painkillers, which are difficult to abuse. A landmark ruling by the FDA sees more than a dozen pharma companies – from small startups to Pfizer – vying to develop a painkiller than is hard to abuse.
READ THE APRIL EDITION OF HEALTHCARE GLOBAL HERE
Last month, the FDA moved to block the manufacture and sale of generic versions of the original OxyContin, which has gone off patent but which is easier to abuse than the current version. A newer version of OxyContin, introduced by its maker, Purdue Pharma LP, in 2010, contains an infusion of polymer that makes the pill difficult to crush, meaning addicts can't get all of the extended-release ingredients at once to get high.
Similarly, this week the FDA is considering the effectiveness of another safeguarded, brand-name painkiller, Endo Pharmaceuticals Opana ER. If the FDA rules that Opana ER slows abuse, the agency can choose to shield Endo from the competition, because the generic options don't have abuse-deterrents.
Such a decision would send a strong message to pharma manufacturers, that pain drugs with no safeguards are likely to be removed from the market—and that there are billions of dollars in potential revenue to be had from the sale of painkillers that are abuse proof.
Creating An Abuse Proof Painkiller
With such a ruling in the pipeline, companies such as Pfizer, Johnson and Johnson and Endo are trying to crack the potentially lucrative market.
Pfizer wants to introduce Remoxy, a direct OxyContin competitor with abuse deterrents, and a morphine drug called Embeda.
Johnson & Johnson is conducting tests to demonstrate abuse-deterrent properties of its opioid for moderate to severe pain.
Purdue Pharma wants to adapt its abuse-deterrent technology for a hydrocodone product—a class of drugs currently dominated by low-cost generics that don't have abuse-proof formulations.
"Over time, it should be a scientific race across the whole pharmaceutical industry to create a market where all opioids have abuse-deterrent properties," said Gary L. Stiles, Senior Vice-President of Research and Development at the closely held Purdue Pharma.
Read Related Article In Healthcare Global
The race could give a boost to an already lucrative market and raise the cost of pain treatment. A recent Cowen & Co. report predicts an increase in prescription pain drug sales of more than 15 percent by 2017, reaching $8.4 billion, thanks in part to the FDA ruling. It could also bring about a reshuffling of market share in the fast-growing $7.3 billion pain market, as companies such as Pfizer move with full force in the opioid painkiller market for the first time.
The FDA isn't directly requiring all painkillers to have safeguards. But should an effective abuse-deterrent drug be developed, the FDA said it has the power to remove on-the-market rival products, which don't.
With this in mind many of the world's pharma giants are ramping up their R&D when it comes to finding and implementing effective abuse-deterrents.