Procurement & Supply Chain
Q&A with Roberta Barker, Director of Human Resources at NHSBSA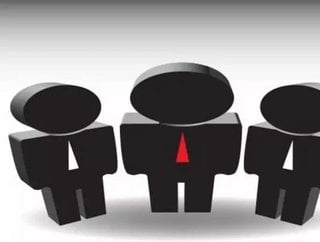 Part of Britain's National Health Authority, the NHSBSA is a Special Health Authority providing a wide range of critical central services to suppor...
Part of Britain's National Health Authority, the NHSBSA is a Special Health Authority providing a wide range of critical central services to support NHS organisations, NHS contractors, patients and the public. Created by the merger of five, previously separate NHS organisations, including the NHS Pensions Agency, into a single, unique department, this re-alignment precipitated a transformation project of considerable scale. Roberta Barker, Director of Human Resources at NHSBSA explains the intense task the business faces with such a transition and how the recruitment and selection of appropriate leadership is critical to a successful outcome. She also tell us how Executive Online, the fast track headhunting company, took them on an unusually hi-tech route to deliver an unexpected, but highly effective, solution.
1. What led to the creation of the NHSBSA?
The creation of the NHSBSA followed a review of the Department of Health Arm's Length Bodies. This review, which was published in July 2004, was driven by the goal of freeing up resources for the NHS frontline. The five NHS organisations which merged to form the NHSBSA were previously known as:
• NHS Prescription Pricing Authority
• NHS Pensions Agency
• Dental Practice Board
• NHS Logistics
• NHS Counter Fraud and Security Management Service Authority
2.What challenges did you face in becoming this single, unique department?
The task of integrating five companies into one would always be a complex one with multiple operational and cultural challenges. A specific project of this nature was best served by the deployment of an experienced interim manager who could help the organisation overcome the various change challenges it faced without delay. This strategy was successful and as a result the transition was completed. However with the interim project complete the requirement for a Managing Director, who could lead the NHS Pensions division of the new authority on a more permanent basis, became the priority.
3.What recruitment methods did you use to find the right person?
Traditionally, when looking to recruit new employees, the NHS advertises in the Times but in this instance we found that this delivered disappointing results. We recognised that in order for us to access a much wider and richer talent pool, the internet was likely to have a far broader reach. So, on the strength of its Global Talent Bank and impressed by its online acquisition model, we approached Executives Online to help us source exactly the right candidate for the Managing Director role.
We worked closely with Executives Online to convey our specific requirements and that relationship meant they were able to quickly deploy their resources to seek out exactly what we were looking for. This role needed someone with strong leadership skills who could demonstrate a proven track record of motivating employees and delivering improved performance within challenging environments. However, neither experience of working within the public sector nor having a vast amount of knowledge of pensions were prerequisites. Nevertheless, the NHS Pension Scheme is the largest of its kind in Europe (it has 1.4 million customers) so it was important for us to feel confident that the candidate could support employees through the proposed pension change agenda. They also needed to be able to provide effective management of our complex stakeholder framework that includes scheme members, pensioners, employers and the Department of Health.
4.What were the advantages of working with Executives Online?
Through its Fast Track Search methodology which is part of a unique, three stage process, Executives Online was able to proactively search its Global Talent Bank of over 60,000 pre-screened candidates in order to identify whether an existing optimum-match already existed. This process was further complemented by a comprehensive digital search of candidates using its online acquisition engine and web search tools. This bespoke process meant that a high-quality short-list could be rapidly assembled and the interview phase was quickly entered into. At this stage the Executives Online team provided vital support, often setting up meetings at extremely short notice.
Paul Barron, our director of Director of Executives Online North described it well. He said "The priority throughout this project was on getting the right candidate for this particular role. In response to this we made sure that we allocated resource to understand where the organisation wanted to be in the future and aligned our approach to complement their aspirations. As a result, 15 candidates were put forward following an extensive and additional screening process which we conducted on behalf of NHSBSA."
5. Did it work? Did you successfully find exactly the right candidate?
Absolutely. Peter Robinson was offered the Managing Director role for NHS Pensions. His extensive experience of running large, customer-centric organisations and leading successful business transformation initiatives made him stand out from the crowd. Peter has also been certified as a Six Sigma Black Belt professional. Six Sigma is a quality management and process improvement methodology which was particularly interesting to the us due to the nature of the changes that needed to be made. We wanted to look closely at how NHSBSA could provide a better service for our customers and we knew that Peter's knowledge and expertise of Six Sigma philosophies and principles, including supporting systems and tools would help us to deliver that.
Since joining the NHSBSA, Peter has also brought a real sense of empowerment to the leadership team and has swiftly grasped the level of operational work needed to ensure we continue delivering service excellence to all of our customers. He has surpassed our expectations and thanks to Executives Online we now have someone who can effectively lead the organisation and help us meet our future aspirations. Utilising the web is an extremely effective recruitment strategy and one which other organisations should look to adopt. Its responsive and supportive approach will no doubt see us turning to the Executives Online team again when looking to source exactly the right senior level candidate.