Procurement & Supply Chain
Regularly Taking Medication Can Help Lower Health Costs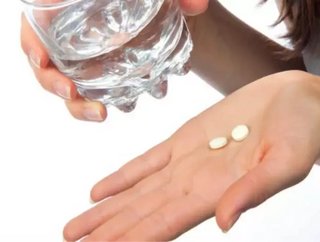 Written by Robert Spence From devices to monitor patient health to apps for scheduling appointments, investors are pouring billions of dollars into ne...
Written by Robert Spence
From devices to monitor patient health to apps for scheduling appointments, investors are pouring billions of dollars into new innovations to improve health care. As more and more hospitals start utilizing "big data" applications to identify patients with elevated risks of hospital re-admissions, new evidence suggests that helping patients take their medication more consistently can be influential in lowering health care costs, while also improving patient outcomes.
READ THE APRIL EDITION OF HEALTHCARE GLOBAL HERE
Recent studies (Roebuck et al., 2011, Stuart et al.,2011, and Choudhry et al., 2001) have identified direct associations between appropriate medication use and healthcare spending. Data collected from these studies have prompted the Congressional Budget Office to recently change its stance on medication adherence from a budgetary perspective. Previously, CBO did not believe the evidence of a direct connection between medication use and health care spending was sufficient to "score" a medical cost offset in its budgetary forecasts. Now, CBO believes medication adherence can lead to a reduction in doctor visits and hospitalizations, impacting the rise of health care costs.
The Congressional Budget Office now estimates that a 1 percent increase in the number of prescriptions filled would cause Medicare spending on medical services to fall by roughly one-fifth of 1 percent. While this may not seem like much, Medicare will spend more than $2 trillion on hospitalizations over the next ten years. These tiny reductions result in major savings and lower projected savings from the new healthcare provider payment models that are being tested under the Affordable Care Act.  
Read Related Articles In Healthcare Global
In addition, the CBO points out future programs or policies that achieve more targeted improvements in adherence for certain beneficiaries with particular diseases or on particular medication could lead to larger savings.  Cost offsets from medication adherence could also encourage members of Congress to consider additional polices to realize these cost savings.
Recently, the Medicare Payment Advisory Commission (MedPAC) announced it is analyzing the fiscal impact of adherence on Medicare. MedPAC, an independent Congressional agency that advises Congress on policies affecting Medicare, will have a big influence on how Congress thinks about future policies to promote devotion in the Medicare program. Additionally, private payers are seriously considering how lack of adherence affects medical spending.
The Centers for Medicare and Medicaid Services (CMS) has taken vital steps to promote medication use on a more consistent basis for certain chronic conditions. As part of its "Star Ratings" program, CMS now offers financial bonuses to health plans when they help eligible Medicare beneficiaries increase adherence to blood pressure, cholesterol, and diabetes medication. 
Overall, the payoff for health plans is huge. Along with the potential medical savings they can utilize when their members take chronic disease medications more consistently, health plans earning 4 or 5 "Stars" can earn an additional 4 to 5 percent in premium bonuses each year. These bonuses can be used to either enhance benefits or lower future plan premiums to attract new members. While we still need to find more effective ways to improving adherence for individual patients, a concerted to push to realize the opportunity along with new incentives and investments in health IT and data could exceptionally strengthen, and potentially improve patient health and lower costs.