Procurement & Supply Chain
Reorganising pharmaceutical supply chains post-COVID-19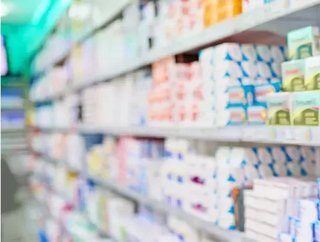 The COVID-19 pandemic served as a wake-up call to the industry's supply chains, but what lessons should be learned and what is the roadmap forward...
Perhaps one of the most notable revelations of the COVID-19 pandemic was the hard reality that supply chains were fragile, easily disrupted and difficult to adjust within the time-conscious environment they operate in. Providing adequate supplies of pharmaceuticals has taken on accelerated precedence in order to satisfy demand, not just domestically but also internationally to countries without the facilities to manufacture certain drugs in sufficient quantities. As other sectors adjust to operating in the 'new normal', pharmaceutical companies will be no different in examining ways that individuals, authorities and the industry as a whole can help to transform its supply chains for a new era. 
Despite some room for optimism that current supply chains can simply be augmented to function in a new operational era, there are those who consider that the fundamental relationship between pharmaceutical companies, laboratories and the market needs to be redefined. PwC states in '' that far from simply needing 'quick-fixes', the industries' supply chains are "complex, under-utilised, inefficient and ill-equipped to cope with the sort of products coming down the pipeline." Although written before the COVID-19 pandemic took place, PwC's observations are no less applicable: products have shorter lifecycles, there is an increased emphasis on outcomes, stricter environmental controls and the value of patient data is growing.  
governing the need for a reimagined pharmaceutical supply chain:
New products involving complex manufacturing and distribution processes.
Phased product launches and the ability to scale business quickly.
A focus on outcomes centred on granular cost control at each stage of development.
Innovative modes of delivery based on demand and available to a wider network.
The growing significance of emerging markets bolstering supply chains and integrating diversity.
Increased regulation resulting from public scrutiny and the desire for transparency.
Pressure to balance eco-sustainability and the availability of products to meet demand.
In its article '', McKinsey notes that at the onset of the COVID-19 crisis, contrary to the industry's historically slow reaction to market changes, the pharmaceutical sector proved itself to be not only responsive but proactive, with many subsequently taking the step of establishing special units to bring about supply stability. "Given the shifts that have taken place seemingly overnight in response to the immediate crisis, companies are also turning their attention to recovery and the path to the next normal," it says. Costing paradigms have also made certain weaknesses more apparent: "As the pandemic has reinforced, supply chains can be at significant risk when there is over-reliance on a location that may be vulnerable to disruption. Shifting production locations so that production is closer to end markets or in lower-risk countries that are less subject to disruption are now routine considerations in risk mitigation." Consequently, the sector has realised that no long-term solution can be brokered by companies acting in isolation; a coordinated effort combining collaboration with regulators and new technology will help to overcome barriers not only to recovery but to rejuvenation. 
Technological development will also be a key stepping stone, opines McKinsey, because the nature of pharmaceutical supply chains has fundamentally altered; they are "becoming more patient-centric due to the increased adoption of digital tools, telehealth and app-based ecosystems." Digital tools such as blockchain and digital twin have the net benefit of increasing transparency and boost a company's ability to accurately forecast demand by assessing contingency situations in a controlled environment in preparation for the actual event. 
BCG concurs with this position in '': companies must build on their initial success at handling disruption by introducing more technologically-based processes. "While many pharma and medtech supply chains have been able to largely meet demand, it is critical that companies activate sophisticated analytics and scenario modelling to fully understand their supply chains and identify the top products facing potential supply issues," says the article. This can be achieved by focused investment on artificial intelligence (AI) or machine learning (ML) data analytics software to underpin a manufacturing network strategy. As such, companies will gain a more fully-rounded perspective on inventory levels, be able to ramp up production at alternative sources to keep the supply flowing and grant themselves a longer timeline in which to find additional producers of critical materials and gain regulatory approvals. 
The (CGPA), observing how demand could easily have outstripped the supply of essential medications were it not for exemplary real-time decision-making, compiled a outlining how it would ensure Canadians had access to a sustainable resource of generic medicines. The measures suggested include the further development of R&D facilities for drug manufacturing, increasing warehouse capacity and maintaining sufficient domestic quantities of essential pharmaceutical ingredients. The pandemic, therefore, has helped the CGPA and many other pharmaceutical organisations accelerate reform in areas which were already flawed. Perhaps the silver-lining of the disruption has been the rallying effect on the industry to combat supply chain weaknesses which seemed unurgent prior to this global test. "The resilience of Canada's generic pharmaceutical industry has been tested," said Jim Keon, President of CGPA, in a . "The COVID-19 pandemic has served as a wake-up call for governments, health-care professionals and the broader public on the importance of having a robust and resilient domestic pharmaceutical industry."
CGPA's report - '' - outlined several measures that the organisation identified as essential to bolstering sustainable supply chains in the country. Taken generally, however, they represent broadly applicable measures which other national sectors and individual agents can use as a guide:
Strengthen and improve the pharmaceutical industry through investment in new infrastructure, convergence with regulatory alignment, sustainable pricing and developing new markets.
Seek to improve domestic standing in the international pharmaceutical market.
Identify medicines that are frequently in high demand and create a stockpile for future crises.