Procurement & Supply Chain
Superfoods - are they really a 'cure all'?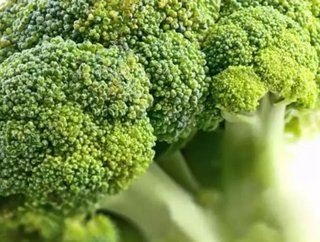 Written by: Zoe Copsey, Head of Nutrition at Kitchen@Lomax – Lomax Bespoke Fitness, Nutrition & Wellbeing 'Superfood is the term often...
Written by: Zoe Copsey, Head of Nutrition at Kitchen@Lomax – Lomax Bespoke Fitness, Nutrition & Wellbeing
'Superfood' is the term often used to describe a food that contains high levels of phytonutrients which provide an active health benefit. Whilst it is certainly true that there are identifiable beneficial foods and food groups, it is important to bear in mind that 'superfoods' is not a phrase commonly endorsed by qualified dieticians and nutritional scientists in the absence of scientific evidence.
The common understanding of superfoods is that they are especially good for you in some way – be it that they are particularly rich in nutrients, vitamins or minerals or are considered powerful antioxidants. Some of the foods frequently believed to constitute superfoods include broccoli and blueberries which are thought to help the immune system, and garlic, which is thought to reduce blood pressure and cholesterol.
Other foods commonly believed to have excellent health benefits are oats, avocados, nuts and seeds, oily fish, pomegranate and green tea. Some of the more unusual ingredients include maca powder – a root powder that can be added to porridge or smoothies – goji and acai berries, manuka honey and pink Himalayan rock salt, which can be used as a substitute for table salt in cooking.
Many studies have been done into the therapeutic effect of these and many other foods, however, more often than not, the mix of findings from various studies and different sources mean the results can never be said to be totally conclusive. Nutritionists, therefore, tend to err on the side of caution with regard to recommending that particular foods have a specific health benefit.
Furthermore, changes to the European Food Safety Authority's (EFSA) laws actually mean that it is now a criminal offence to make any unsubstantiated claim regarding the benefit of any food or ingredient. The Nutrition and Health Claims Regulation was adopted in 2006, but it is only now that food companies are starting to feel the effects of the regulation, with the vast majority of health food claims submitted to EFSA by manufacturers being rejected. Among those claims that have already been thrown out are claims that "cranberry juice can reduce the risk of urinary tract infections in women" or that "green tea is good for blood pressure, cholesterol levels, bones, teeth and eyesight and that it works as an antioxidant." This clearly demonstrates the importance of establishing the scientific evidence behind many so-called superfoods.
The reason why blanket claims can be so misleading is essentially that no two humans are the same and require different nutrients at different levels. One person may have a stronger immune system, whilst another may be much more susceptible to the common cold but is less likely to suffer from cardiovascular health issues. Individual requirements in terms of age and life stage are important too. For example, an elderly person will require a diet that is lower in calories due to a natural decrease in their basal metabolic rate, yet will have to ensure that it is nutrient dense to prevent disease or ill-health in their older age. Therefore, as an individual's requirements will affect the foods which will be most beneficial to their body, it is not always appropriate to encourage the notion that certain food groups are 'super' for all those who consume them.
However, this has not stopped the general population yearning for foods that offer a magic cure for illnesses. The reality is that if you are unwell with a cold, a handful of blueberries, acai or even goji berries is not going to rid you of it. These so-called therapeutic foods need to be part of a well balanced diet, with good quantities of varied nutrients.
And mindful that it can be terribly complicated to keep track, a new Index – the Aggregate Nutrient Density Index (ANDI) – has recently been developed. This rates foods from 1 to 1000 depending on their nutrient composition for a given quantity, for example, levels of micronutrients including vitamins, minerals, phytochemicals and antioxidant capacities. The ANDI system recommends making up meals that are predominantly plant-based as these foods are richer in micronutrients compared to total calorific content. This is a good way of 'nutrient counting', which at Lomax we always recommend in place of 'calorie counting', as a food's nutritional value is more important than its calorie content.
Taking an in-depth and holistic approach to healthy living is the hallmark of the 'Lomax Way'; we combine nutritional advice tailored to the individual's needs with the appropriate levels and styles of exercise to achieve the fitness goal desired. Ultimately, the most beneficial lifestyle is one that is balanced with a healthy diet, exercise and practices to promote the wellbeing of both mind and body. By taking this holistic approach, we reduce the need for dependence on any one superfood, focusing instead on adopting a sustainable, balanced and healthy way of life.
Food and nutrition planning with Lomax:
About Lomax Bespoke Fitness, Nutrition and Wellbeing
Established in 2007 by Jonathan Lomax, Lomax Bespoke Fitness, Nutrition and Wellbeing is a unique health concierge company, providing a contemporary and highly personal service beyond the reaches of pure fitness. Taking an unusually in-depth and holistic approach to healthy living, Lomax combines exercise, nutrition and wellbeing treatments in an innovative way – pioneering the next generation in health and wellbeing. The trusted team of specialists deploy the latest, cutting-edge techniques in Metabolic Conditioning, making exercise and nutrition fun, accessible and cost-efficient either by operating in-home, in-office or in their gym in Victoria. 
Clients are supported by the provision of nutritionally balanced meals and a range of treatments available at the Clinic@Lomax – including massage and aromatherapy, osteopathy and acupuncture alongside comprehensive health MOTs which combine with the rest of the programme to ensure a balanced, realistic and effective health and wellbeing routine.
Our magazine is now available on the iPad. Click here to download it.