Procurement & Supply Chain
Top celebrity personal trainers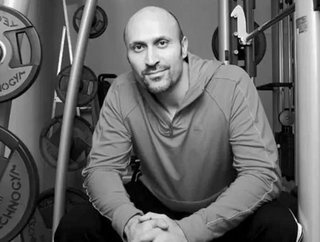 Personal trainers are a luxury exercising accessory; a knowledgeable guide and inspiration in the quest for ultimate health and fitness. Available at m...
Personal trainers are a luxury exercising accessory; a knowledgeable guide and inspiration in the quest for ultimate health and fitness. Available at most gyms, personal trainers are not rare beings but they are expensive. The celebrity desire for a perfect figure or a wash-board stomach is massive and they seek the services of a personal trainer like a lioness hunting her prey. This has turned the very idea of a personal trainer into a desirable status symbol and as a result the price for these services has rocketed.
With products like cars, jewellery and houses, there are only a select few brands that service the mega-stars of today and personal trainers are no exception; only a handful are good enough for the job. Healthcare Global has taken a look into the top celebrity personal trainers to see what makes them special.
Michal George
With the accolade of one of Hollywood's most sought after personal trainers, Michael George has worked with top celebrities like Meg Ryan, Toby Maguire and Reese Witherspoon. Not only does George act as a personal trainer to the stars he also provides boot camps, nutrition classes, healthy lifestyle coaching and wellness programmes.
George describes his training style as "unique" and he says that he specialises in "reduction of body fat, stress reduction, strength and pain rehabilitation." He also says he utilises "a total body approach that focuses on lifestyle transformation." He adds: "What I do is functional fitness for daily living and I help clients create lifestyle that supports healthy living."
"Follow an exercise regime that is right for your body and personal goals," he advises. "Always strive to raise the bar and intensity of your workouts."
Tracy Anderson
Tracy Anderson is another huge name in personal fitness, having sculpted the bodies of Gwyneth Paltrow and Matthew McConaughey. She has spent 10 years researching exercise processes and fitness methods to create her own innovative approach; targeting the small muscle groups to achieve long, lean muscles without the bulky muscular look.
Anderson has also designed the Hybrid Body Reformer, a product the fuses aerobics and dance to regenerate and re-engineer the muscle structure, helping her clients to achieve defined and toned bodies with firm and smooth skin. To match the 'Tracy Anderson Method' that she has created, her state-of-the-art studios across America have been designed specifically to work alongside her method.
Matt Roberts
Another world leader in personal fitness terms, Matt Roberts opened the first exclusive one-to-one training center in London in 1995. He now works with the likes of Naomi Campbell and John Galliano and has four gyms across the capital; in Hampstead, Chelsea, Mayfair and The City. The Matt Roberts team consists of highly skilled personal trainers, physiotherapists, dieticians and biomechanics experts.
Aside from personal training, the Matt Roberts brand offers services such as Pilates, a running clinic and Nordic walking and all are designed to maximise your health and fitness development. Roberts is a firm believer that there are no shortcuts when it comes to exercising: "The problem is the 'achieve everything now' mentality." He adds: "People want short cuts or a magic pill that simply does not exist. To achieve the body you truly want takes hard work, discipline and focus."  
Mark Anthony
Also known as the 'body genius', Mark Anthony is a leading health and fitness guru. With clients ranging from Hollywood actors to top musicians, he is a man in demand. To differentiate himself from other personal trainers he has developed 'Body Systems'; a globally renowned fitness programme based on cutting-edge scientific research.  It is through this system that he and his team have guided over 2000 people in their quest for fitness.
His fitness book and exercise DVD 'Once a Week Workout' have received international acclaim and in another move to develop the Mark Anthony brand internationally he provides a seven-day residential boot camp in Spain. He is also tapping into the digital side of fitness and has developed a selection of podcasts so that his a-list clients can take their Body Systems programme with them as they jet across the world.