Procurement & Supply Chain
UK's first digital supply chain for pharma - need to know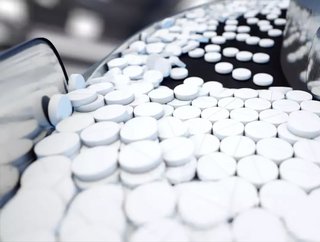 The UK is set to create its first digital supply chain for the pharmaceutical sector, backed by the government and key industry players
What A UK consortium of public and private companies has announced plans to create a new digital supply chain for the pharmaceutical industry that will use blockchain infrastructure. 
Its aim is to make it possible for prescriptions to be sent directly from the factory to the patient, with increased security and visibility, as well as a more personalised approach. With a digitised system, all aspects of the supply chain will be visible, including where the product has been, for how long and in what conditions. 
This is the first project of its kind, and it is hoped it will create a blueprint for a connected network of smart factories that can manufacture complex products on demand at a low cost. 
Who The project is part of a UK government programme to make supply chains more productive. UK Research and Innovation (UKRI), a non-departmental public body that's part of the UK government, and Made Smarter, a digital manufacturing initiative, have awarded the consortium £53 million for the project.  
Industry partners include Catalent, Siemens, GlaxoSmithKline, and AstraZeneca, who will work together on a proof of concept for the new digital supply chain.
Blockchain and AI services company FarmaTrust are providing technology expertise. The company has previously called on the UK government to modernise the country's drug security system.

Why  Since leaving the European Union the UK has struggled to secure its medicine supply chain. Estimates suggest that one in ten medicines could be counterfeit. The EU has legislation in place to secure medicine, but the UK no longer has access to this system. Experts have warned that without taking action, the UK is at risk of having fake medicines enter the healthcare system.
This is particularly crucial while the world's largest ever mass immunisation programme is underway to combat the COVID-19 pandemic. 
Where The new Digital Medicines Manufacturing Research Centres will be based at Strathclyde University in Scotland, and Cambridge and Loughborough Universities in England.  
They say  FarmaTrust say that thanks to this initiative the UK could "become the world's foremost nation for drug security", placing it ahead of the US with its Drug Supply Chain Security Act (DSCSA), widely acknowledged as the current gold standard.