Procurement & Supply Chain
Why sports products could be doing you more damage than good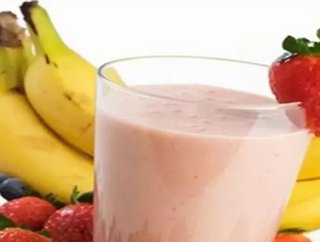 WRITTEN BY: Ella Copeland Healthcare researchers have put the spotlight on sports products this month, after the British Medical Journal uncovered a &l...
WRITTEN BY: Ella Copeland
Healthcare researchers have put the spotlight on sports products this month, after the British Medical Journal uncovered a 'striking lack of evidence' that popular performance have any effect.

A joint investigation by BBC Panorama and the British Medical Journal looked into the performance enhancing claims of a 104 popular sports products, including trainers, protein shakes and performance drinks. Of the 431 claims made by the companies selling the products, medical experts found only three to be 'high quality and free from bias'.
Writing in the British Medical Journal, the Oxford Team judged 84 percent of studies to have a "high risk of bias". The researchers also discussed the possibility of a placebo effect: "psychological effects could arise from participants knowing that they have received a 'promising' new treatment."

The group looked into claims made in the advertising of popular sports drinks Lucozade and Powerade, and popular brands of training shoe, such as Puma.

GlaxoSmithKline (GSK), who produce Lucozade, provided 176 studies which 'prove' its effect on performance, yet Oxford researchers described the quality of research as 'poor'. Dr Heneghan, who led the independent research, told the BBC: "Basically, when you look at the evidence in the general population, it does not say that exercise is improved [or that] performance is improved by carbohydrate drinks."

GSK also provide supplements in their 'Maxinutrition' range, which is endorsed by top athletes. Promoted as a supplement providing faster recovery after exercise, the evidence supporting these products was discredited by the Oxford researchers, described by a nutrition expert as "expensive milk".

GSK defended their products in a statement to the BBC: "85 peer-reviewed studies have supported the development of Lucozade Sport and all our claims are based on scientific evidence that have been reviewed and substantiated by the European Food Safety Authority (EFSA)."

Despite this statement, the company do plan to revise their labels in response to a change in rules by the EFSA while they gather further research.

As part of their research, the Oxford team also looked into the claims of Puma, who are endorsed by Olympic champion Usain Bolt.

Puma claim their shoes are designed to 'minimise injury, optimise comfort and maximise speed', yet did not provide the researchers with any evidence to back up their claims. Unable to find any external evidence to support Puma's claims, Dr Heneghan commented: "If you can't find research for it, how can you then make that claim?"

One researcher from the Oxford team highlighted the possibility that sports products could actually reduce the positive effect of exercise, by pumping the body full of calories and sugar which promote obesity. Dr Matthew Thompson, from the Oxford Centre for Evidence Based Medicine, told the press that drinking such products "could completely counteract exercising more, playing football more, going to the gym more" in terms of weight loss.