Procurement & Supply Chain
Wingcopter drones to support supply in hard-to-reach areas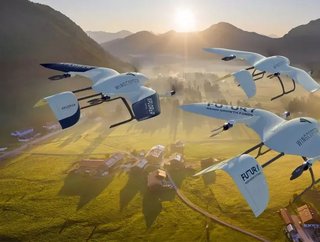 Wingcopter joins the Flying Labs Network to support local projects delivering medical supplies in hard-to-reach areas around the world...
A German developer of delivery drones has joined forces with Flying Labs to deliver medical goods to hard-to-reach areas around the world. 
The goal of the partnership is to improve supply chains as well as equip local teams with the skills to operate Wingcopter's unmanned systems in long range drone applications, including beyond the visual line of sight. 
Flying Labs is an initiative from the WeRobotics NGO, which has the aim of driving local expertise in the use of drones, robotics, data and AI for positive social change. The network operates in more than 30 countries across Africa, Asia and Latin America. 
Wingcopter will provide them with state-of-the-art technology to deliver urgently needed medical goods, with the aim of reducing turnaround delivery times for vital supplies from days or hours to just minutes. As well as having access to Wingcopter's delivery drone expertise, Flying Labs will be able to acquire the company's drones at a discounted price. 
"The partnership with Flying Labs fits perfectly in our vision to create efficient and sustainable drone solutions to improve and save lives everywhere" Andi Fisanich, Wingcopter's Head of Humanitarian Programs said. 
"It is impressive what Flying Labs have built up, with support from the WeRobotics team, cultivating local skills and capacities through access to new technologies, education, and job opportunities. I truly believe that to strengthen supply chains with drones it requires an active and supportive ecosystem that knows and involves their local communities."
Wingcopter recently raised $22 million in Series A funding to expand into North America, and to begin delivering COVID-19 vaccines where needed. Before the pandemic the drones worked with Unicef on a project to deliver immunisations in Vanuatu, and completed the world's first delivery of insulin by drone to Ireland. 
Together with Unicef and German agency GIZ they are currently implementing a delivery service in Malawi, to improve local healthcare supply chains. Additionally their Drone + Data Aid project is supporting young people across Africa to train in operating the drones.    
Fisanich added: "Together, we can establish a drone service for developing countries that allows its citizens to take the lead in building out this new industry and directly benefit from it."