4 tips to conducting a successful digital marketing pharma campaign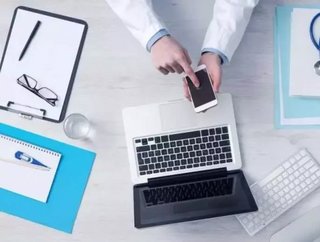 In a world that operates across a digital platform, its important for todays pharma and medical device companies to integrate digital marketing into the...
In a world that operates across a digital platform, it's important for today's pharma and medical device companies to integrate digital marketing into their business plan.
One, if not the most, important aspect of digital marketing is social media. Pharma companies need to leverage social media for one prominent reason: that's where patients and consumers are.
RELATED TOPIC: Which pharma companies are succeeding in the social media space?
When social media first began to be discussed by health care professionals back in 2009, clarification from the FDA on proper use of social channels for pharmaceutical marketing was minimal. Driven by the rise of mobile devices and the increasing reliance of the Internet for medical information, the FDA has since updated its guidelines for using social media platforms and released its FDA Draft Guidance for Internet/Social Media Platforms with Character Space Limitations last year.
Because more patients, and health care professionals alike, are relying on social and mobile platforms to solve health care challenges than ever before, pharmaceutical marketers need to adapt to this change in media consumption and engage with their audiences under these terms.
RELATED TOPIC: 4 reasons why social media empowers your medical practice
Cadient's Gene Y. Miller shares the following four tips to striking a balance between an effective marketing campaign that also includes appropriate safety and risk disclosures.
1. Say a lot in a few words.
Economize the amount of space you have by using abbreviation, punctuation marks and symbols (such as "&").
2. Include primary and secondary links.
Primary links should direct to a site that provides more complete information about risk, while a secondary link can be included for additional information.
RELATED TOPIC: How social media is shaping modern health care
3. Consider the platform.
Twitter is not the right forum for every pharma marketing message. If the proper risk/benefit balance cannot be achieved in the constraints of Twitter, or any other social media forum, Miller says that perhaps that platform should not be used for that particular message.
4. Keep the FDA in mind.
When composing your message, keep it short and sweet. Include the benefit, communicate the risk and use the full FDA-approved name.
RELATED TOPIC: Top 5 digital health giants you should be watching
With the average number of tweets by pharma companies increasing by 530 percent since 2013, according to Ogilvy Healthworld, and Twitter followers in return increasing by nearly 300 percent, it comes as no surprise that more companies are seeing the value of incorporating social media into their digital marketing strategies. 
Read the latest edition of Healthcare Global magazine!
[SOURCE: Pharma Compliance Monitor]