5 minutes with Ron Gutman, Co-CEO & Co-Founder of Intrivo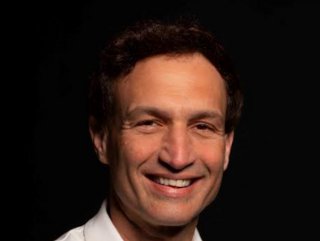 Ron Gutman
Ron Gutman, Co-CEO & Co-Founder of biotech company Intrivo discusses using technology to help people live healthier lives & the evolution of digital health
Hi Ron, please can you introduce yourself, your business and your role.
"I'm Ron Gutman, an entrepreneur, investor, inventor, advisor and Stanford University adjunct professor. I'm also the Co-CEO and Co-Founder of Intrivo, the health tech startup behind the On/Go rapid at-home COVID-19 test. During my career I've built and invested in health and technology companies that have served hundreds of millions of people worldwide and saved tens of thousands of lives."
What led you to this industry?
"Since I was a child, I was very drawn to computers – I played a lot of computer games, commercial and home-brewed, and loved science and technology. When I was growing up my mother always talked to me about Tikkun Olam - the Jewish concept that everyone has a responsibility to make the world a better place and help improve society at large. When I was thinking about potential careers, I wanted to incorporate the concept of Tikkun Olam into my chosen field and I decided to combine my passion for technology with my drive to make a difference and help others. I realised the most effective way I could do that was by leveraging technology to help people live healthier and happier lives – that's the mission that drove me at Intrivo Diagnostics and other companies and not-for-profit organizations I've founded and grew."
Tell us about Intrivo and why you founded it?
"Intrivo was built to bring health and care to where people are, and our first successful use-case was tackling the COVID-19 pandemic, which was one of the largest – if not the largest – health challenges of our lifetimes. Via my research and my relationships at Stanford University, where I started the Live Long & Flourish Club (LL&F), I learned about COVID-19 in January of 2020. It was Dr. Gary Schoolnik, a Stanford Professor emeritus of infectious disease who first told me about a virus that's rapidly spreading in China, which he learned about via his academic collaboration in Wuhan, China. I felt that this pandemic would cause profound challenges and changes around the world and I was determined to quickly figure out how I could contribute, amid all the confusion and chaos that was brewing up.
"As many organisations and companies were scrambling to set up point of care testing infrastructure and secure masks and other supplies in early 2020, I foresaw that at-home testing would be necessary to slow down the spread of the virus. This perfectly aligned with my lifeline mission to move healthcare to the home and that's how I met my partner Reeve Benaron who shared the same vision for the future of healthcare and the related role of diagnostic testing. Together we decided to focus on developing and distributing rapid, easy, at-home tests in order to allow people to test for COVID-19 efficiently, conveniently, and cost-effectively, and receive results within minutes, without leaving their homes.
"Our ability to invent, design, develop and bring to market tests at lightning speed when people were in lockdown and supply chains and distribution channels were clogged, helped us help many millions and build a great business. Within a year we made our vision come to life by helping millions everywhere and saving lives."
Tell us about how Intrivo and you as the CEO handled the COVID-19 pandemic.
"As a company with a strong sense of mission, Intrivo approached the COVID-19 pandemic with a sense of urgency and responsibility and with true gusto. We acted quickly to put together a team of skilled engineers, product experts, designers, and operators who worked around the clock to develop the technology and partnerships necessary to produce high-quality at-home, rapid antigen COVID-19 tests. We worked tirelessly for two years to create and deliver and perfect the tests and technology infrastructure that the American people needed. Despite the significant uncertainty and difficulty in predicting future demand, we used data and made a well informed bet to produce as many tests as possible.
"Our innovative rigorous use of data and advanced analytics enabled us to predict and plan for manufacturing millions of additional tests, proving critical when new strains of COVID-19, such as the delta variant, caused a greater than others expected increase in viral spread. While other companies without our foresight ran out of tests, Intrivo remained prepared to meet demand.
"Overall, I'm humbled and proud by my team's response to the COVID-19 pandemic and our ability to develop and distribute high-quality, accessible testing solutions to the American people during a time of crisis."
You gave a TED talk on 'The hidden power of smiling' - can you tell us more?
"Alongside my other endeavors I have always been dedicated to researching, learning and understanding the power of positivity, particularly in relation to health and well-being but also in the context of other life pillars like business and philanthropy. My interest in this topic was sparked by my global travel and meeting wonderful people in 89 countries, and by my long distance running habit. I initially summarised my learnings in my TED Talk on the Hidden Power of Smiling, which highlighted how a simple act of smiling can have a profound effect on our health and wellbeing, as well as on the people around us.
"Growing up, my mother always said that I smiled more than anyone she knew and she called it 'my super-power'. This stuck with me while later on I had the opportunity to travel the world and interact with people from different cultures. I was fascinated by the magnitude of the impact a simple smile can have on 'breaking the ice' while meeting new people, on strengthening relationships, and on our bodies, minds, and attitude for life. Motivated by my experiences, I embarked on a scientific research expedition to uncover more benefits and advantages of smiling. The outcome of my research study was astounding, and I discovered that smiling had a wide range of positive effects on everyone's lives. My TED Talk, which summarized my learnings, was quickly translated into over 50 languages by an enthusiastic community of people who wanted to help spread the word. It's been viewed many millions of times and has garnered a great deal of interest worldwide by educators, business leaders, states people, philanthropists, and health & wellness professionals.
"As a result I have been invited to publish a book titled 'Smile: The Astonishing Powers of a Simple Act', which has become a go-to resource for anyone interested in the science of smiling and positivity. My research has been widely quoted and has become the foundation for numerous classes on smiling and positivity around the world. Through my work, I have learned a lot about people, the power of smiling, and the impact of positivity on our lives. I strongly believe that these concepts can be applied to all industries and sectors, and that cultivating a positive mindset and attitude can lead to better health, relationships, and overall well-being."
What do the next 12-months hold for you?
"In the coming year, I plan to continue inventing and developing innovative valuable products and services and building successful businesses that can positively impact the lives of billions of people worldwide.
"In addition, I've also come to the realisation that profit-driven endeavors alone are not enough to address all of society's needs. While I do believe in the benefits of capitalism, I also recognise the importance of prioritising philanthropic initiatives to make a meaningful difference in the lives of people and communities everywhere. That's the main reason I founded On/Go for Good to support those in need.
"Our philanthropic endeavors have been initially focused on providing multiple forms of aid and medical resources to individuals and groups who are unable to afford or access healthcare and/or lack adequate health insurance to cover it. Our contributions have taken various forms, from diagnostic tests, to computer hardware and software and even to toys for children who could not afford them during the Holidays. Notably, we have provided over US$1 million worth of COVID-19 tests and technology resources to hospitals and healthcare institutions in war-torn Ukraine in the early stages of the Russian invasion and massive refugee crisis.
"My goal with On/Go for Good is to make a positive impact on the world and inspire other health tech companies and individuals to engage in philanthropic initiatives and give back to communities in need."
How do you see digital healthcare evolving?
"I am passionate about solving the pressing issue of fragmentation and inaccessibility within the U.S. healthcare system. Currently, this system creates unnecessary obstacles for consumers, resulting in a slow and expensive care delivery process that fails to prioritise patient needs. This outdated approach is no longer acceptable, and we urgently need to modernize the system by transitioning to a fully integrated digital platform that prioritises end-to-end customer satisfaction at every point of service delivery.
"Despite being the most expensive healthcare system in the world, the U.S. system falls short of meeting consumers' expectations and needs in terms of quality, accessibility, cost-effectiveness, and personalised care. Inefficiencies within the system lead to long wait times, suboptimal outcomes, lack of price transparency, and variable trust, resulting in anxiety and frustration for patients who are already dealing with the stress of being ill.
"Technology is a crucial enabler in a much better future of healthcare. More precisely, state-of-the-art tech-enabled healthcare will combine digital and physical to provide the full spectrum of fast, transparent, and cost-effective health and care for all. I see healthcare evolving to become people-centric-digital-first. Significant portions of the healthcare experience can be provided digitally but the reality is that many of us are just too used to the physical aspect of healthcare and find it difficult to let go, same as we were used to the physical aspect of shopping, which obviously, we're not anymore, as the millions of cardboard boxes strewn across front yards in America will attest.
"Going people-centric-digital-first will lead to significant improvements in all aspects of healthcare, shortening wait times, improving price-transparency and igniting a healthy competition among providers across the continuum of health and well-being."
What does a healthcare leader need?
"By founding, growing, and funding successful organisations over the years and by experiencing and witnessing both success and learnings I've come to the realisation that having a meaningful mission and the ability to measure it are crucial to achieving real success. When I co-founded and while growing Intrivo, it became evident how countering the threat of the COVID-19 virus during the most challenging days pandemic kept me and everyone around me motivated and focused.
"We faced numerous complex challenges, including forecasting, product development, technology, regulatory compliance, supply chain management, go-to-market, and rapid talent acquisition–all while the pandemic was raging and lockdowns were commonplace. However, none of these challenges were as powerful as saving lives at scale and addressing the most urgent challenge that the U.S. and the world faced at that time. I am grateful for the opportunity to have been in that position and to have contributed to the solution of this unprecedented challenge."
How do you personally define success?
"I believe that a successful life is one in which I feel a sense of true inner peace and belonging, both within myself and in my relationships with the people and world around me. Success, to me, is the gratifying and humbling feeling of having made a meaningful positive impact on the lives of millions of people in a way that is lasting and sustainable."