Abbott Laboratories develops fast COVID-19 test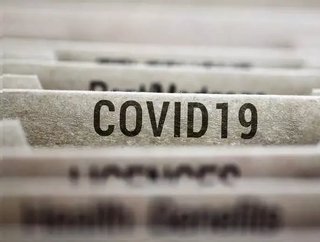 American medical device company Abbott Laboratories (Abbott) has released a new and highly efficient coronavirus test. Capable of detecting COVID-19 in...
American medical device company Abbott Laboratories (Abbott) has released a new and highly efficient coronavirus test. 
Capable of detecting COVID-19 in as little as five minutes, the US Food and Drug Administration (FDA) has granted emergency use authorisation to Abbott for the test, which allows regulatory approvals to be streamlined during times of societal duress.
The testing equipment - called the ID NOW and described as being the size of a toaster - is a light and portable device, allowing it to be utilised in various, non-traditional settings, therefore improving its overall utility and widespread usage. 
Manufacturing a solution
The speed and convenience with which the ID NOW is capable of relaying results will allow it to answer the unmet need for great medical support in the US against coronavirus.
This is welcome news as the country's number of reported cases has grown to 142,746 at the time of writing - the highest in the world.
SEE ALSO:
"We're ramping up production to deliver 50,000 ID NOW COVID-19 tests per day, beginning next week, to the U.S. healthcare system," said the Abbott company website on 27 March.
"Testing remains a crucial step in controlling the novel COVID-19 pandemic. Continuing to supply healthcare providers with new technologies to help curb the spread of infection is a top priority for public health officials and healthcare providers."
Technology vs COVID-19 
The innovation which allows Abbott's ID NOW machine to produce rapid results is 'molecular testing', which can detect small portions of the COVID-19 genome and then amplifies the sample until a positive or negative result is yielded. 
Not just limited to usage during the current pandemic, the machine is also stated to be effective for detecting Influenza, Streptococcus A and respiratory syncytial virus (RSV). 
"Portable molecular testing expands the country's capacity to get people answers faster," said Chris Scoggins, Snr VP of Rapid Diagnostics at Abbott.
He added that he was proud that the Abbott team's work could have such a profound effect on helping frontline healthcare workers and potentially assist in the regression of the virus.
For more information on healthcare topics - please take a look at the latest edition of Healthcare Global.