Aetna's Earnings Boost Points to their Happy and Healthy Future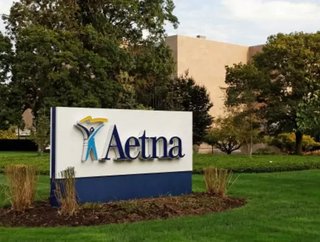 Written by Alyssa Clark Aetnas Earnings Boost Points to their Happy and Healthy Future With second-quarter earnings just being tallied, everyone is an...
Written by Alyssa Clark
Aetna's Earnings Boost Points to their Happy and Healthy Future
With second-quarter earnings just being tallied, everyone is anxiously awaiting to see who continues to climb to the top of the ladder in the healthcare world, and who is dropping down the ever-slippery slope. Aetna's second-quarter numbers do more than point to their healthy totals and obviously positive future ahead— they show just how much this company's commitment to patient care and well-being has truly paid off.
Jumping 17 percent in the second-quarter, health care provider Aetna has stunned consumers and industry competition by coming out as an overall, triple threat. With dedication, compassion and education, Aetna has made a name for itself as the company to be on the lookout for as our medical industry becomes more and more competitive as time goes on.  This health insurer collected revenue and other gains from its recent purchase of Coventry Health Care, another industry health insurance agency.
Now climbing to peak position within the second-quarter, and daunting its surrounding insurance competition, Aetna has become the one contender to watch out for as the hunt for the prime position as the favorite of the consumer becomes more and more cutthroat.
One extension of Aetna's in particular, the Hartford, Conn., branch said it earned $536 million in three months as of June 30th of the year. One of Aetna's branches earned more than other health insurers entire quarter total, and it is this kind of astronomical leap in financial success that has other insurance companies shaking in their respective boots. Not only demonstrating one-quarter's earning potential, but this new total has show the ability that Aetna has to ever-increase and push their inherent potential.
With the totals from last year's second quarter being $457.6 million, an almost $100 million increase was accrued in just one year alone. In such tough economic times, consumers and other healthcare industry professionals alike are awe-struck by what this kind of recorded number could mean for Aetna's future.
Comparing the original share cost of $1.40 of last year's second-quarter, to this year's $1.49 per share cost, the proof is in the pudding in terms of which medical insurer you should be investing your money into when the time comes.
Aetna's future is not only bright— it's brilliant. Analysts are predicting that the company's share price will average out to be about $1.40 per share for this year, and that the company will gross a total of $11.9 billion in revenue by next quarter alone.
If we start to talk about 2013 on the other hand, the numbers begin to shock you even more. Researchers say that by 2013, industry executives, consumers and other healthcare insurers can expect Aetna's share price to jump to $5.80 and $5.90 per share, which is even higher than the previous estimate which was $5.70 and $5.85 per share.
These kind of numbers speak to the amount of potential this company maintains, and for Aetna, the demand to be the best is tangible and everyone there is carrying it around with them, all the way to the bank. 
About the Author
Alyssa Clark is the Editor of Healthcare Global