AI and NLP integral to healthcare, survey finds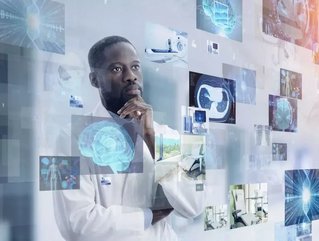 Research from John Snow Labs finds significant growth in the use of AI and NLP among healthcare staff...
AI has become an integral part of healthcare, with usage shifting from data scientists and technical personnel to clinicians and patients, new research has found. 
The survey from John Snow Labs assessed the global state of AI in healthcare, asking organisations in 49 countries that had years of history deploying AI applications as well as companies that are new to exploring the technology. 
The research, which explores the technologies, tools, and criteria for AI adoption and practices among healthcare and life sciences practitioners, was conducted by Gradient Flow, an independent data science analysis and insights provider.
When asked about intended users for AI tools and technologies, over half of the respondents said clinicians were among their target users, indicating that AI is being used increasingly by people delivering healthcare services. 
Over half of the respondents (59%) from organisations with experience of using AI said that patients are also users of their AI technologies. 
Additionally, Natural Language Processing (NLP), is becoming a key foundational AI technology, along with data integration and business intelligence (BI). 
Other key findings include: 
Half of technical leaders said they are using (or soon will be using) technologies for data integration, NLP, business intelligence, and data warehousing. 
The most popular forms of software being used to build AI solutions in healthcare are open-source software (53%) and public cloud providers (42%). 
Companies that have experience of deploying AI models said they rely on their own data and monitoring tools rather than external solutions, while companies still in the early stages of exploring AI, are more open to evaluation metrics provided by software vendors.
Technical leaders value expertise in healthcare data engineering, integration, and compliance (41%) when selecting consulting companies to work with. 
Dr. Ben Lorica, co-author of the survey, commented on the findings: "We're at a point of inflection for AI adoption in the healthcare and life sciences industry, and understanding how organisations are applying these technologies, who is using them, and the challenges and breakthroughs they're seeing in practice is vital to continuing our progress in the field. 
"With the increased investment and interest in areas such as NLP, BI, and data integration, it's encouraging to see how a highly-regulated industry like healthcare is applying innovative technology to advance research and improve care, while balancing responsible practices and data privacy requirements."