AI can help healthcare workers deliver compassionate care
Dr. Lance Owens
Dr. Lance Owens, Chief Medical Information Officer at the University of Michigan Health-West, explains how AI technology can support healthcare workers
Dr. Lance Owens is the Chief Medical Information Officer at the University of Michigan Health-West (UMHW) and has been with the hospital for almost 25 years. It is his job to apply digital opportunities to strategic planning for health care.
"With a strong commitment to my patients and to supporting UMHW's progress into the digital future, I am also a proud member of the boards for the Clinically Integrated Network (CIN) and the UMHW Foundation," Owens explains. "As a member of the CIN Board, I help oversee quality, participation in various statewide collaboratives and contracting. The Foundation Board is our philanthropic arm where we raise and distribute funds to further UNHW's mission and vision."
Owens has guided multiple advances in informatics at UMHW, most notably the efficient integration of technology into the care given to patients. Here, he tells us more.
Tell us about working at the University of Michigan Health West.
"University of Michigan Health-West is part of the University of Michigan health system. It is a nonprofit multispecialty medical provider and integrated health care system that is persistently working to advance health to serve the population of West Michigan by offering top of the line accessible and convenient care with a personal touch. As part of the state's top-ranked health system, we are passionate about delivering top notch care for patients, as well as providing the best environment for our health care workers.
"Today, UMHW serves over 250,000 patients annually at 30 different locations across four counties, including a 208-bed teaching hospital here in Wyoming, Michigan. We treat more than 61,000 emergency patients each year at the hospital, which is also a Verified Level II Trauma Center, certified Comprehensive Stroke Center, and accredited Chest Pain Center."
How is the health care system putting the focus of health care back on the patient with innovative solutions?
"As technology adoption and innovation grows in health care, health systems are starting to uncover ways to improve the patient experience from start to finish. Unfortunately, many patients today believe that their interactions with providers feel transactional, like the doctors aren't even listening or they have a computer blocking what should be a face-to-face interaction. This can negatively impact both the overall patient experience and the level of care given, as there is a focus on note taking instead of it being on the patient.
"UMHW was founded on the notion of putting patients first, and our focus remains on putting the "care" in "health care." That's why we are setting a new standard for health care to overcome these challenges. Our mission is to improve the lives of our patients and wellbeing of our community by investing in top-of-the-line technologies like Nuance DAX that enable better experiences and care as patients are in the hospital and recovering at home. We chose to invest in Nuance DAX after identifying the problem that was preventing our care providers from achieving the goals of our mission —computers had become a barrier between patients and providers. Implementing DAX has allowed even more of our care providers to focus on the patient rather than the administrative tasks, resulting in significant time savings, improved patient care, more face-to-face time, decreased provider burnout, and, ultimately, better health outcomes."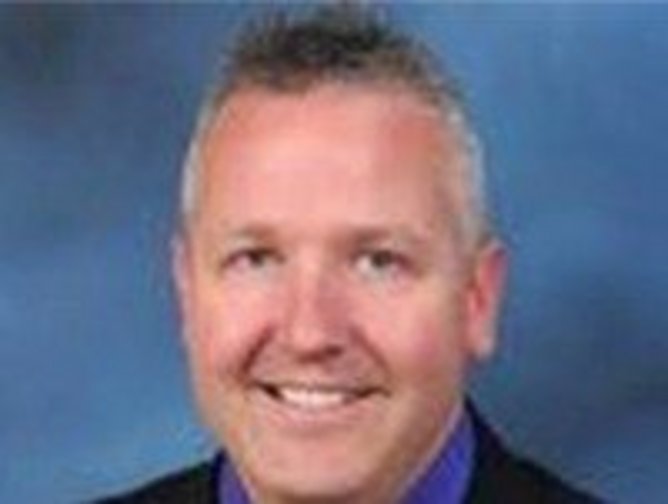 Lance Owens
What is DAX?
"Nuance DAX is an ambient clinical intelligence solution powered by deep-learning-based AI that accurately and securely converts patient-doctor conversations into standardized, structured clinical notes. The AI ensures compliant notes are documented in real-time, rather than forcing doctors to manually type during appointments, try to remember conversations after appointments, or re-read a script to clarify the takeaways from the visit. Nuance DAX offloads the burden of electronic paperwork from physicians, alleviates stress, and improves throughput. As a result, our employees can spend more time with patients listening to their concerns and answering their questions with more eye-to-eye contact instead of looking at a computer screen.
"We used to spend countless hours documenting notes within EHRs, creating a backlog of patient visits and increased wait times. After using DAX, UMHW's primary care physicians have significantly reduced patient wait times. We've also used DAX to reduce physician time spent in notes from 35 minutes to 11 minutes per patient per day. On top of that, 4.9 out of 5 of patients said they have a better relationship with and receive better service from their provider when using DAX."
How can healthcare professionals improve interactions with patients?
"Happy, productive, and focused health care workers deliver superior patient experiences that support better outcomes. Most health care workers decide to practice medicine in the first place to help people and experience valuable patient interactions. However, the reality is that the administrative tasks still need to be done.
"Nuance DAX eliminates mundane tasks like notetaking so health care professionals can focus on improving interactions with patients. By streamlining and automating tasks like documentation, health care professionals can be more efficient and productive, and less burnt out. This not only has a positive impact on the health system's operational efficiency and ability to generate revenue, but it also improves job satisfaction and patient care.
"In addition, manual documentation is a barrier to natural, flowing conversations between patients and providers. Often, when patients see their records, they feel that it doesn't reflect what they really said, even though it is the health care professionals' job to pay close attention to ensure accuracy. By implementing technologies like AI-driven ambient clinical intelligence, patients are heard accurately and are in the driver seat of their own health care journeys."
How can healthcare workers deliver compassionate care?
"Complete and compassionate patient care goes beyond caring for the patient's physical problems. Patients may experience stress related to their financial situation, relationships, and even their physical environment outside of why they were seeking care in the first place. To deliver compassionate care, health care workers need to show patients they are focusing their time and energy solely on them. This can be done by adopting technologies like DAX. Untethered from pens, notepads, and laptops, health care workers can really listen to patients' needs, observe body language, and engage on a deeper level.
"Being fully present allows healthcare workers to:
Attentively listen and acknowledge the small details and emotions that they otherwise may have missed
Ask appropriate follow up questions where needed
Build on the patient-provider relationship
"I can walk into just about any exam room, sit down, turn on DAX, and then literally sit back, look my patients in the eye, and have a meaningful conversation. DAX allows me to be fully attentive, synthesize that information, then formulate a plan and I know I will be captured in a recording in about an hour or less. It is truly an amazing product.
"Healthcare workers need to continually focus on the "why?" We are present in our patients at the worst and best times. We need to remember that they are, usually, sick, scared, in pain, confused, or even dying. They are turning to us and asking for help. The responsibility to look back at them and 'OK' is an honour and worth doing. We need to remember that."
Can AI help?
"Today, many health care organisations are exploring new ways of applying AI to alleviate some of the pressures that are contributing to the health care burnout crisis. While this technology alone can't reduce the overload from patient surges and staffing shortages, it can help streamline workflows by automating tasks that consume physicians' time and divert their attention away from patient care. By securely capturing patient-provider conversations and automatically creating clinical notes from those conversations, AI is helping providers reduce documentation time, alleviate burnout, and improve patient value. As a result, providers have more time to focus on delivering better patient experiences and delivering compassionate care."
What do the next 12 months hold for you?
"Over the next 12 months, we at UMHW will continue to scour the technology landscape to identify innovative solutions that will help us meet our mission: 'Our innovations change care, and our care changes lives.' I see our continued focus on all aspects of AI: ambient listening, natural language processing, predictive analytics, Interactive Voice Recognition, and machine learning. Our goal is to use these types of technologies to provide world class, high touch, high quality care with an amazing patient experience."