AI technology can help decrease burnout for hospital staff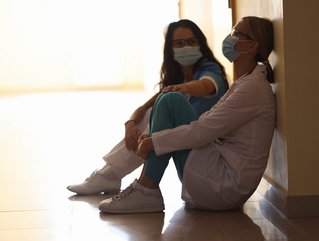 Healthcare worker burnout
Burnout among healthcare professionals is on the rise, says Narinder Singh, LookDeep Health Co-Founder & CEO. But AI technology can help hospitals & staff
Healthcare professionals have faced an exceptionally challenging decade. Even before the COVID-19 pandemic, the industry has been dealing with the reality of an aging population that results in sicker hospital patients each year. Despite this, staffing levels have remained constant, or for many, have started to decline. Considering these increasing pressures, current workers are not surprisingly feeling overburdened and facing unprecedented levels of burnout.
Healthcare professional burnout
A study published in the journal JAMA Health Network found that burnout was reported by 40% to 45% of clinicians in early 2020, 50% of clinicians in late 2020, and 60% of clinicians in late 2021. As this problem continues without a sustainable solution, the industry faces even more professionals who are seriously considering leaving the field. A recent study by McKinsey & Company illustrates this issue, with the current nursing shortage expected to have a gap of over 200,000 positions by 2025.
Less staff and sicker patients makes it impossible for staff to deliver the level of patient care that they were once able to provide. Not only do patient outcomes suffer as a consequence, but healthcare staff are left with feelings of guilt and a lack of purpose in their career. More nurses and doctors leaving the profession results in even more pressure - leading to an inevitable downward spiral. Clearly, burnout is a lose-lose situation for everyone involved. So what is there that we can do about this?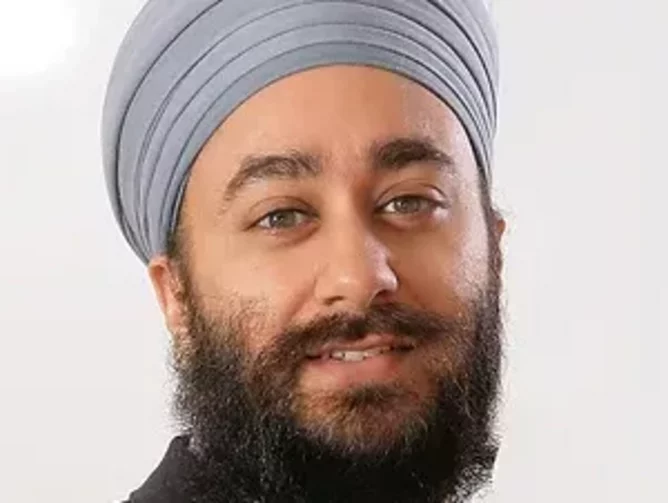 Narrinder Singh
AI could provide a solution to healthcare professional burnout
Some are adamant about using laws to broadly dictate things like nurse patient ratios, yet growing financial constraints facing hospitals make this a highly unrealistic solution. Others believe that an increase in technology - in particular AI - will help fill this gap. However, previous AI solutions have had success mostly in very small subsegments of acute care and have had limited impact compared to the scope of the problem. However, computer vision - a field of AI that trains computers to interpret and understand the visual world - may be the key to lasting change.
To understand how this may help to alleviate burnout and mitigate staff shortages, let's first take a look at how AI solutions have fallen short in healthcare settings. Early AI solutions (i.e Watson Health) have often failed in mission-critical environments due to the high consequences of failure and their lack of transparency. This has led to hesitancy in adoption until solutions can be trusted - analogous to self-driving cars, people want to be sure before they allow themselves to fall asleep at the wheel.
Additionally, early AI solutions were not designed with end-users in mind, making it difficult for hospital workers to trust or use them effectively. Too often they were seeking to replicate or replace human judgement rather than compliment it.
AI solutions in healthcare
The next generation of AI solutions have the potential to go beyond simple data collection and incorporate computer vision, allowing these systems to sense what is happening with patients in a manner similar to how nurses and doctors do. Computer vision can identify who is in the room, how the patient is moving, if they are stable in bed, and much more. These measures are easy for a person to understand and validate (i.e confirming that the patient is in fact out of bed) making it easier to trust but verify what the AI is reporting.
The AI solution then analyses this data and can see patterns in simple and complex ways, making it an extra set of eyes that is watching the patient like a staff member would. It's important to note that AI simply makes observations, instead of reaching a conclusion. This allows trained staff to continue to make the critical decisions that they are trained to make, but greatly decreases the time that it takes for them to get there.
While incredibly helpful, the power of these AI solutions becomes more impactful when combined with virtual staff members. These members can use these AI observations to gather relevant context based on the specific scenario and conduct virtual check-ins with these patients. This human and AI integration model limits the amount of work imposed on the bedside team and provides extra help to healthcare professionals where they desperately need it.
The bottom line of nearly all healthcare professionals is that they care deeply about their patients - and thus shortages in capacity are deeply disturbing. By combining the power of AI with virtual observation, this combination of humans + AI can greatly alleviate the burden placed on current bedside staff. Ultimately, this allows healthcare professionals to continue to do what they do best - draw insightful conclusions by operating at the top of their licence and providing the best care to their patients as possible.