AI triage system by Advanced slashes patient waiting times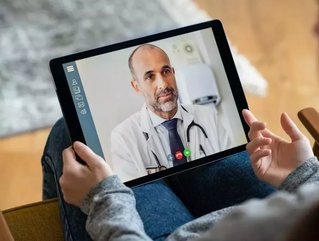 The new AI system by Advanced enables doctors to conduct patient consultations entirely online, prioritising according to clinical need...
A new online consultation system that uses artificial intelligence has the potential to reduce doctor waiting times from three weeks to just three hours. 
British software provider Advanced has worked with AI software firm Spectra Analytics and The University of Manchester to develop a way for doctors' practices to handle large volumes of patients more efficiently.
Called PATCHS, the system enables patients to contact their GP from their practice website or smartphone, reducing the pressure on phone lines and reception teams as well as eliminating the need for most patients to attend the practice in person. 
To use the system, patients answer four free text questions, covering the details of their request and any concerns they may have. The AI-driven triage and workflow functionality then processes the request - it is able to handle hundreds of requests simultaneously- allowing urgent requests through to the practice on the phone faster. Doctors can manage less urgent requests online in their own time based on clinical priority. 
PATCHS can also translate over 30 languages, making access to a doctor easier for people who previously struggled to communicate with them. 
It is hoped PATCHS could improve access to non-digital patients too, as practice staff will have more time to support them. 
The system is currently being used across England; at Langworthy Medical Practice in Manchester, around 160 requests are processed each day for a population of 20,000 patients, and waiting times have reduced from three weeks to three hours on average. 
"In my practice, we used to have back-to-back appointments with patients but no effective triage procedures. Patients would often get face-to-face appointments when they didn't need one, and everyone would get 10 minutes regardless of how simple or complex their problem" Dr Benjamin Brown, a doctor at Langworthy Medical Practice and researcher at The University of Manchester explains. 
"Now we spend most of our time communicating with patients via PATCHS, as 75% of consultations can be managed without face-to-face, telephone or video contact. Most PATCHS consultations take anywhere from one to eight minutes, giving us time to spend helping patients with more complex problems."