Amazon houses best-in-class capabilities to fully disrupt the healthcare sector, report reveals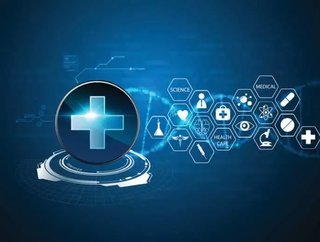 Global management consulting firm L.E.K. Consulting has methodically analysed the ways in which technology giant Amazon could fully disrupt the healthca...
Global management consulting firm L.E.K. Consulting has methodically analysed the ways in which technology giant Amazon could fully disrupt the healthcare industry.
With vast experience within data and analytics, the company has the right skills and capabilities to follow through on its big healthcare-industry ambitions and will launch offerings that range from mail-order pharmacy to AI-based diagnostics to fill present gaps within patient care.
Amazon already has many of the core competencies needed to compete in healthcare: ready access to capital, a massive distribution infrastructure, a strong technology base, a robust data analytics capability, and a deep, talented executive bench that, "like Bezos himself, is relentless, resourceful, fast, inventive and customer-obsessed," says Rob Haslehurst, Managing Director at L.E.K. and report co-author.
The company's recent decision to partner with J. P. Morgan and Berkshire Hathaway signals the company's ambition lower healthcare costs for workers through implementing digital tools and solutions.
"Anyone who thinks of Amazon as just a digital retailer needs to think again," adds Haslehurst. "They have continually expanded their business model and today they are a leader in cloud computing, a provider of in-home services and a bricks-and-mortar food purveyor in addition to their ecommerce offerings.
"They have repeatedly shown that they have the capabilities, the patience, and the deep pockets to disrupt industry after industry. Healthcare is no exception."
It has recently been revealed that Amazon has begun to recruit for healthcare specific roles, and has recently appointed health mogul Taha Kass-Hout to its healthcare arm in a bid to support the development of a number of secret projects, where Kass-Hout's work as a Harvard-trained physician and Director of Health Informatics Solutions and Operations will become advantageous as Amazon looks to complex regulatory hurdles.
At present, Amazon remains is one of the largest employers in the US, therefore it would make financial sense to look at ways to lower escalating health care costs across the country, something which Apple has announced it is also looking into.
The company's extensive capabilities within data and analytics will further see Amazon leverage feedback from its customer base, in order to disrupt the pharmaceutical distribution market and develop personalised tools for particular demographics and market audiences.
See also
In Japan, Amazon is set to offer Prime Now drug deliveries to those who have received approval from a pharmacist, the report has stated. This would be further bolstered by the company's acquisition of Whole Foods, where stores could support Amazon's mail order fulfilment capabilities.
If the company decides to enter the mail-order pharmacy space, traditional mail-order pharmacies would have to look at ways to compete with Amazon's ability to deliver items in a day, or sometimes a few hours through its Prime Now service.
Amazon's core competencies in logistics and distribution, and its existing B2B ecommerce platform, will allow it to easily expand into hospital and provider supply.
The company has already obtained medical licenses to distribute medical supplies to providers in 43 states and secured approval as a wholesale distributor to deliver medical supplies directly to providers. This could therefore lead the transformation of traditional group purchasing operation (GPO) contracting models.
"With durable medical equipment and medical supplies, this is a no-brainer because Amazon is already there," adds Joe Johnson, Managing Director. "It currently sells a broad array of general medical supplies and durable medical equipment (DME) to consumers."
Whilst Pharmacy Benefit Managers (PBMs) work to drive prices down by taking advantage of the combined purchasing power of health plan enrolees, this is also an area of expertise for Amazon.
By partnering with a large PBM such as Express Scripts, or acquiring a smaller player such as Prime Therapeutics, Amazon would gain a pharmacy network and a claims adjudication capability, and its partner would gain access to millions of Amazon Prime members, a win-win situation for all.
Amazon's recent efforts to develop technology to support those at home will heavily influence the healthcare sector in the future and the delivery of patient care and public initiatives. The company's Echo smart speaker (where 20mn units have been sold to date) and Alexa, its voice-controlled personal assistant service, will provide a significant platform for new voice-activated services and in-home virtual calls, such as telemedicine.
Lastly, Amazon's Alexa is now utilised by the Mayo Clinic to deliver first-aid information and provide medication reminders for those at home, further signifying the company's increased aim to disrupt the industry.