Aramex: how robots are assisting in cold chains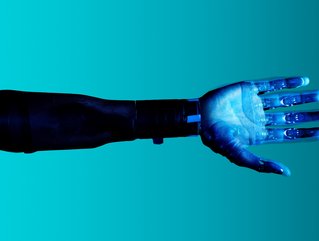 Ronan Kitchin, Business Development Manager of Life Sciences & Healthcare at Aramex, on how robots are assisting in cold chains
Cold chains are a specific type of supply chain, for items which need to be transported in a low temperature-controlled environment. They are evolving rapidly across the globe to meet the escalating demands of populations for fresh produce and medical care. Robotics and automation are mitigating the challenges associated with this unique supply chain to maximise capabilities.
Biopharmaceutical cold chains are enabling life-saving healthcare products such as medication, biologics, and vaccines. Since the pandemic, cold chains have gained increasing attention from businesses and Governments due to the sweeping efficiency of vaccine delivery. The global cold chain market is currently valued at US$182.5bn and is expected to grow at an annual growth rate of 13.5% by 2027.
The global cold chain market
The pharmaceutical industry brings a consistently high level of quality, throughout the cold chain, from manufacturing to dispensing health products and drugs. But as much as stringent measures are followed across the supply chain, some issues still arise leading to a broken cold chain. According to IQVIA Institute for Human Data Science, the biopharma industry loses approximately UDS$35bn annually due to failures in temperature-controlled logistics.
Complexities of cold chain
The cold chain ecosystem is complex and brings with it an array of challenges, but at this moment in time, the industry is faced with shortages in refrigerated capacity and often the lack of supply chain visibility. Transporting biologicals and other pharmaceutical goods from labs to healthcare institutions or retail environments requires refrigeration at every step. A single leg of the journey that interferes with the cold chain, means products will begin losing efficacy within minutes.
As the population grows the demand for life science, healthcare and pharmaceutical goods will continue to grow alongside. With this, cold-chain operations will need to navigate how to scale whilst maintaining stringent checks and measures over temperature controls. Take the global surge of vaccine distribution for example, where they quickly had to uptake the amount transported, but the infrastructure wasn't prepared, which according to the World Health Organisation led to 50% of vaccines being wasted globally.
But are robots the future of helping us overcome these challenges?
Upgrading cold chains with automation
From manufacturing to dispensement, advanced technology is automating cold chains in a new and innovative way, to remain functional and efficient. Cold chain companies are turning to automation and robots to overcome the complexities they face. Cutting-edge robots are geared up with artificial intelligence, sensors and data that streamline operations and job functions to handle complicated tasks.
Improving safety standards
The harsh temperatures in a cold chain environment mean workers need adequate protective equipment, and regular breaks, with limitations to the number of hours they can spend in cold conditions. Cold hazardous climates can lead to workplace accidents and health risks when working in sub-zero temperatures for a prolonged period. But with this, employees need support from technology to enable those more continuous assessments of temperature control to maintain the efficacy of products.
Companies are turning to robots to effectively streamline and automate what were previously manual operations to maintain a steady workflow. iFollow has developed an Autonomous Mobile Robot (AMR), that is able to operate at temperatures between –25 to +40 degrees Celsius. Their developed servo system enables the robots to move from a cold climate to an ambient space without any condensation forming. The AMRs can work within extreme conditions for long periods of time compared to a person and are fully equipped to work across different product lines. Pharmaceutical products can be moved efficiently, whilst ensuring the cold store remains enclosed.
Increasing speed and efficiency
Cold storage facilities that have large-scale operations, could face challenges when quickly preparing and distributing produce to an international customer base. Increased speed, efficiency and consistency of robots allows cold chain facilities to meet the demands of their markets.
AMRs provide a flexible transportation method to traditional conveyors. The robots can quickly carry several roll cages of pharmaceutical products at once in cold stores and ambient warehouses. The robots can help scale up operations to meet high demand. Minimising the time a cold store is opened will increase productivity, reduce energy costs and minimise the risk of temperature excursions. Using AMRs to transport roll cages, storage units and pallets, allows workers to remain in other locations where they can be more productive.
Reducing product waste
Robots and AI systems are addressing the challenges faced by maximising cold chain warehouses with retrieval systems, automated storage and addressing the shortage of products in hospitals and healthcare facilities.
Clemson University and Nephron Pharmaceuticals Corporations, have developed a benchtop robot that fills, caps and seals sterile pre-filled syringes. The benchtop robot is helping reduce costs in the pharmaceutical market by preventing overfilling syringes and minimising contamination.
Meeting the needs of cold storage
Whilst some companies have built a stable cold chain infrastructure, many are not optimised for handling, storing, and distributing products. The end-to-end temperature-controlled supply chain can be difficult to manage, especially when companies are navigating from start-up to SME and scaling their operations to match. Both the life sciences and pharmaceutical industries will soon need to look to elevate their cold-chain capabilities to be able to manage both the growing demand but also the regulatory pressure to minimise waste.
Applying robots and automation in strategic ways can help cold chain facilities meet internal needs and keep up with demanding expectations.
Ronan Kitchin, Business Development Manager of Life Sciences & Healthcare at Aramex