Are health wearables on the way out?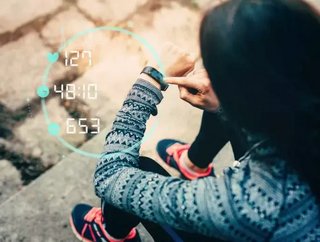 There is an undercurrent of uncertainty surrounding the health wearables market. Since the technology hit the shelves back in the late 2000s, consumers...
There is an undercurrent of uncertainty surrounding the health wearables market. Since the technology hit the shelves back in the late 2000s, consumers have been heavily focused on tracking their activities through wearable devices – but could they soon be on the way out?
From a cost perspective, wearable devices have been implemented to enable healthcare costs to reduce, and give users greater flexibility and an increased awareness towards their health decisions. However, there has been a significant reduction in consumer demand, leading fitness wearable company Jawbone to close down and go into liquidation. Known as one of the pioneers of the health wearable market, the company was dogged by technical faults within its technologies, alongside inconsistent data tracking, leading to poor sales and product growth.
Without adding value for consumers, consumers have therefore abandoned the brand in their droves. Consequently, it has been reported that Jawbone have closed their wearable division and CEO Hosain Rahman is launching a new hardware and software service, Jawbone Health Hub, which will provide technologies that customers will not be able to without.
Additionally, technology giant Intel has also laid off up to 80% of its wearables business, and is placing an increased focus on augmented reality technologies, according to CNBC.
The winners in health wearables
Although Jawbone had consistently battled with rival wearable company Fitbit, who has also failed to reach its earnings estimates, the company remains afloat. With decreased revenue, it has been reported that the company is investing in its smartwatch technology, which can be utilised within the health domain, as well as wearable technology for those who suffer with sleep apnoea.
Amazon and Apple are also reportedly working on building valuable healthcare technologies, with Apple focusing on the management of diabetes (a huge market in the US), alongside providing daily tracking technology and increased engagement throughout. Amazon is also building a secret digital health team in order to further its business model, and is looking to sell pharmaceuticals through its online platform.
However, there are a number of smaller players who are building a number of consumables and wearables to support users manage ongoing conditions. Health start up AliveCor, for example, has collaborated with Apple in the development of its Apple Watch, according to Share Talk, and will support the detection of abnormal heart murmurs, which can lead to strokes.
There has also been an exponential boom in health apps, such as Belong, which supports the management for cancer patients. The app enables users to have a digital folder, where all paperwork is stored and records can be updated in partnership with a physician. It even enables users to partner with others going through a similar journey, providing increased patient engagement, and ensures patients do not feel alone throughout their recovery.
Increased opportunities?
With a number of products targeted at women (which have also been 20% higher in recent studies), the female health market is growing in prevalence within health wearables. For menstrual cramps, the development of the Livia device helps eradicate any uncomfortableness through the use of electrodes embedded into the mini device, which is secured onto the inside of a user's trousers, providing a discreet, valuable piece of technology for the female market. Cyrcadia Health has also created a smart bra, with embedded sensors to support women keep an ongoing management of their breast health and will detect any early signs of ill health, such as cancer.