Are Video Games Changing The Way We Deliver Healthcare?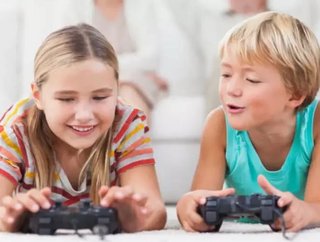 The video game industry is one of the largest in the world. Video games capture users imaginations; can be distracting and wholly absorbing. Its no won...
The video game industry is one of the largest in the world. Video games capture users imaginations; can be distracting and wholly absorbing. It's no wonder then, that healthcare physicians and experts have recognized value of using video games within the healthcare industry.
READ THE APRIL EDITION OF HEALTHCARE GLOBAL HERE
A recent study by the University of Utah suggests that video games could have a profound impact on the way we deliver patient care; the report also indicated that video games can help patients with cancer, diabetes, asthma, depression, autism, Parkinson's disease and more. The study, published in the journal Science Translational Medicine, also indicates that video games can be therapeutic and are already beginning to show health-related benefits.
The report states that video games can be used to help with muscular strength and the regaining of movement after physical injury. They can also be used as a distraction tool to help take patients minds off pain and can even be used as an education tool for patients learning about coping with a new way of life post injury – this will be specifically beneficial for children and patients with learning difficulties. The games have also been credited with facilitating patient empowerment, understanding and compliance when it comes to care.
Read Related Articles On Healthcare Global
Putting Theory Into Practice
The Children's National Medical Center in Washington DC, US is one institution using video gaming technology to help provide better patient care. Video games are used alongside more traditional treatment methods to help distract children suffering from pain. The hospital has noticed that many patients are better placed to handle pain owing to the welcome distraction from video games. And these games don't just serve as a distraction; they are specifically designed to work muscles, increase movement, regulate breathing or measure progress to help with the patients' treatment as well.These video games also have the ability to collect valuable data about a patients capabilities and progress.
Roger Altizer, a Professor at the University of Utah is excited about how video games can be used to harness patients' brains to promote a positive attitude and empowerment.
"People play games because they are engaging. We are now starting to understand how games motivate us, and how to use this motivation to change health care," says Altizer. "If games can help patients to feel better and motivate them to manage their healthcare or physical therapy, then I believe we will soon see the medical community saying, 'game on!'"
Grzegorz Bulaj, an Associate Professor of Medicinal Chemistry at the University of Utah, adds, "Research shows that playing video games increases levels of dopamine in the brain, but whether interactive technologies can mimic actions of pharmacological drugs remains unknown. Nonetheless, our study points towards video games becoming a part of personalized medicine, helping and bringing smiles to individual patients, doctors, nurses and physical therapists. Our paper shows these games offer great promise, but we also looked at the challenges of delivering safe, efficacious and fun-loaded therapeutic games."
Video gaming is beginning to have a profound impact on the way we deliver healthcare. With the emergence of apps and mobile devices, it will be easier for developers to create a number of different games to help with numerous conditions and treatments. At Healthcare Global we believe that video games are going to be increasingly prevalent in patient care now and in the future.
What do you think? Join the discussion on our Businessfriend page or connect with us on Facebook.