Benefits of Capitalizing on YouTube in Hospitals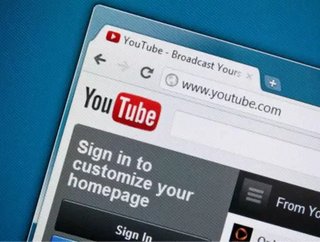 Written by John McCalcom Does YouTube Play a Role at Our Hospital? YouTube is not only a great source of entertainment; it has also been proven to be...
Written by John McCalcom
Does YouTube Play a Role at Our Hospital?
YouTube is not only a great source of entertainment; it has also been proven to be a very effective marketing tool.
Many hospitals are using this popular video-sharing platform to promote their services and provide education and entertainment for the general public.
If you are looking for a new way to improve your hospital's marketing efforts, it is recommended that you start posting videos on YouTube.
Here are a number of ways that YouTube can help you reach out to your target audience.
Introduce Your Hospital to Your Target Customers
Posting an introductory video on YouTube is a great way to generate interest in your hospital.
A video that showcases your hospital's services, facilities, staff, culture, achievements and community contributions will give your customers the confidence that you will be able to meet their healthcare needs. It also provides a good insight into patient experience in your hospital.
By creating and posting such a video, you will strengthen your hospital's brand identity and make it stand out from its competitors.
Provide Useful Health Tips
Hospitals do not only provide treatment for illnesses and injuries; they are also actively involved in promoting public health.
You can help your hospital build a reputation as a caring and trustworthy organization by posting YouTube videos that provide useful health tips.
Such tips can come in the form of nutrition and fitness tips, illness or injury prevention tips or illness management tips. If your videos are helpful enough, they can enhance your hospital's credibility and help you gain more customers.
Demonstrate Medical Procedures
Patients who need to undergo certain surgeries or medical procedures for the first time may feel worried because they do not know what to expect.
You can alleviate their concerns by posting demonstrations of medical procedures on YouTube. By knowing how the procedures will be carried out, your patients will be able to prepare themselves mentally and cooperate more willingly with their physicians and nurses.
Medical procedure videos also show your customers that your hospital has the necessary expertise and equipment to handle complicated medical procedures, which will help you gain their trust.
Present Customer Testimonials
Customer testimonials can be a very effective marketing tool.
They give your potential customers the assurance that your hospital is capable of providing high quality healthcare services and achieving a high level of customer satisfaction.
Sharing customer testimonial videos on YouTube can be greatly beneficial to your hospital.
Provide the Latest Information about Your Hospital
YouTube videos can also be used to keep your customers updated with the latest developments in your hospital.
If your hospital is offering a new service, investing in a new medical device, organizing an event or starting a new program, you can post a video to let your customers know about it.
As you can see, your hospital has a lot to gain from posting videos on YouTube.
Using this great video-sharing website can take your hospital to a whole new level of success.
About the Author
John McMalcolm is a freelance writer who provides helpful tips on a wide range of subjects, from social media marketing to finding a great paying job.