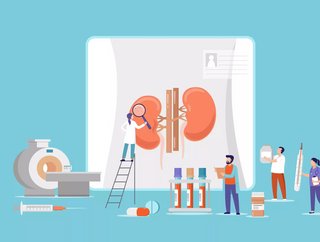 Premier Home Health Care and Wolters Kluwer tell us about how they are using big data to improve their service
At Premier Home Health Care, staff have seen a substantial decline in the rate of hospital admissions among their patient population over the last few years. Since 2016, the home health care staffing provider has been training its workforce to spot symptoms that might trigger a hospital visit, using a population health management tool. 
Spurred on by the US healthcare's switch to value-based care, the initiative  has been so successful that Premier Health has saved almost $6,400,000 over two years. 
The company operates in eight states in northeastern US, providing both care in the home and care for people who are staying in a hospital,  rehab or other healthcare facility. While home health - which is professional and clinically trained - is generally covered by Medicare or private insurance, home care isn't.
"It started out as a pilot with one of our partners in New York state" explains Jennifer Gentzlinger, Chief Operating Officer. "It was about helping them reach their quality incentive goals, like reducing falls, helping patients understand their care plan, and decreasing experiences of feeling lonely and distressed." 
After this the state introduced six potential avoidable hospitalisations (PAH): urinary tract infection (UTI), sepsis, anaemia, electrolyte imbalance, respiratory infection, and congestive heart failure (CHF). Premier equipped the staff to look for symptoms that might indicate a decline in health. The carer then determines if a nurse or doctor is needed. "Most of the time hospitalisation is avoidable" Gentzlinger says. 
The home care workers now collect vital signs and other information in real time, recording it onto a dashboard. Gentzlinger says the tool, called Real Time Data (RTD), is a simple web-based platform containing visuals and graphs.  It allows Premier's staff to access clinical profiles,  diagnostics, see the medications they are prescribed, and even how many falls have happened in the past. This in turn helps inform decisions around care. 
Data-driven care
One of the benefits of using big data in healthcare is having additional information, however it's not the quantity of data that is valuable, it's knowing what to do with it. 
"Big data, combined with advanced analytics, makes it possible to spot patterns in vast amounts of seemingly unconnected data" says Bill Flannery, Vice President in Advanced Technology Development at Wolters Kluwer. 
"This can be life-saving in a clinical setting, as it can provide an early warning or faster diagnosis than is possible by manually analysing smaller sets of data."
Wolters Kluwer operates in a number of sectors alongside healthcare, and provides clinical tools that use AI, machine learning and visualisation. 
"The power of big data, artificial intelligence and machine learning is that they deal with much more than the simple comparisons that humans can perform" Flannery says.  "The human brain can only look at a small set of variables and how they might interact. This puts a natural limit on the complexity of situations a busy clinician can address." 
Like Premier Home Health Care, Wolters Kluwer deploys big data to detect sepsis,  because it is difficult to diagnose and kills thousands of patients every year. "Surveillance of patient data is the most effective way to guard against an infection getting out of control, but it means scanning a huge set of routine results, tests and observations from thousands of patients at any one time. 
"This is exactly the kind of big data set that can be actively monitored, looking for connections and patterns that give an early warning of infection. Wolters Kluwer's clinical surveillance tool Sentri7 has been designed to do just this" Flannery says. 
The importance of integration
Sentri7 is embedded into the Electronic Medical Record (EMR) and uses a predictive algorithm to continuously monitor the inpatient hospital population in real-time. It can analyse a range of different data, including patients' vitals, lab results and even  doctors'  notes with natural language processing (NLP). 
Combining this with AI makes it especially powerful, Flannery says, as "Sentri7 can monitor over 500,000 patients at any given time, and processes four billion lab orders every year." 
The challenge overall is integration;  a hospital system Premier works with in North Carolina isn't integrated into Epic, the EMR. "They're doing duplicate entry and it's an absolute nightmare" Gentzlinger says. " Now we've started conversations with them  about how they can take this platform and connect it to their entire network, and integrate it with Epic." 
Premier's RTD feeds data into a dashboard that can be integrated into any EMR. This is important to be able to capture different data points, particularly if another provider is involved, which could be transportation or a medical centre. "The dashboard enables them to see the same information everyone else is seeing" Gentzlinger says. 
Flannery adds: "One of the biggest challenges is linking data sets together to make them interoperable and comparable. As healthcare providers seek efficiencies by merging different organisations and trusts together, we have a growing problem of siloed, separated sets of data that can't easily be combined or analysed. 
"In many ways, healthcare has reached a tipping point: it knows the power of harnessing actionable big data, but it faces a systemic challenge, in that the language of healthcare remains largely unstandardised, limiting what can be understood across platforms." 
In Premier's case, using data this way has helped them retain staff. "We have had a tremendous uptick in employee retention" Gentzlinger says. "All of a sudden we started to see we were engaging a workforce that has historically been cast aside, as they're neither doctors or nurses and they sort of go from agency to agency. But when we started investing in their training this created a career path." 
Next Premier wants to take RTD out of home care and apply it to the wider healthcare sector. "We operate in eight states so we have a few different goals.  In Illinois they have a state funded care management system and I think this would really help them start collecting information about the patients that they're serving" Gentzlinger says. 
"We really want to tap into the Medicare space, and focus on reducing hospitalisations, and enabling data points and triggers for the population we're serving, whether it's home care or home health."
This article appears in the August issue of Healthcare