Bionic eye transplant proves to be a success: what does that mean for surgical technology?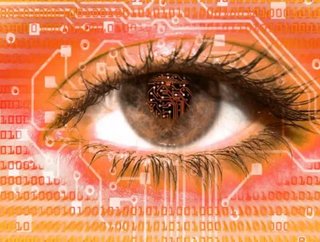 Written by Alyssa Clark The University of Michigans Health System surgeons have successfully made the first FDA-approved "bionic eye" tran...
Written by Alyssa Clark
The University of Michigan's Health System surgeons have successfully made the first FDA-approved "bionic eye" transplants; not only does this new technology allow patients with degenerative eye disease to see again, but they are reinstated with a range of normal vision capabilities like making out lights and shapes. The Michigan Daily reported, "on January 16th and 22nd, two surgeons successfully implanted the Argus II artificial retina, which is composed of a sheet of electrodes fixed to the eye. The implant is paired with a pair of camera-equipped glasses and a processor that captures video from the glasses. That video is then sent as a series of pulses to the electrodes, stimulating the patient's remaining nerve fibers."
The eye had already been tested by approximately 50 people worldwide when it was finally approved by the FDA early on in 2013. Second Sight, Argus's developer has designated 12 centers including UMHS to conduct the procedure on a wider range of patients.
The Argus II does not give the patients full, normal range of vision; however, it gives the patient the ability to access normal vision responses, like seeing flashes of light and being able to learn/read visual patterns. Two of the surgeons who conducted the implant have already begun to discuss the future of the technology, and the impact it is set to have on the medical technology market.
"That process of learning takes between one to three months", says Thiran Jayasundera, one of the surgeons who transplanted the retina. "It's far from perfect, but it restores some sight to people suffering from retinitis pigmentosa, a hereditary condition that causes degraded sight and, ultimately, blindness. It's possible to slow the condition's progress, but something like the Argus II is needed to actually restore vision."
The verge has reported that, "In Europe, officials have also approved a second artificial retina: the higher-resolution Alpha IMS, which requires no glasses and allows more freedom of movement, since users can simply look around instead of turning their head to capture video. A pre-approval pilot program saw the Alpha IMS successfully implanted in eight patients and unsuccessfully implanted in one."