Blackberry Launches New Medical Professionals' Smartphone, Google Backs Out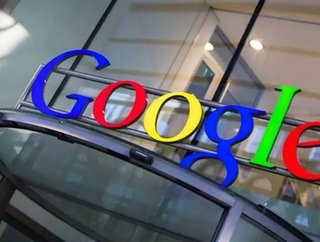 After losing ground in the smartphone race, Canadian phone maker Blackberry Limited has decided to venture into a new field by launching a healthcare se...
After losing ground in the smartphone race, Canadian phone maker Blackberry Limited has decided to venture into a new field by launching a healthcare service platform that will integrate thousands of medical devices to enable early detection of illnesses in India.
A report by the Economic Times declared that the Waterloo, Ontario-based company will be launching services with NantHealth – a company whose current platform is installed in more than 250 hospitals worldwide. NantHealth connects more than 16,000 medical devices and collects vital information for over 3 billion patients annually.
"Work has started on it but we haven't finalized an official launch date," Sunil Lalvani, managing director of BlackBerry India, told the Economic Times. "We are running trials with multiple hospitals in India. It includes integration with different hospital information systems as well as various medical equipment."
With Blackerry's QNX embedded technology and NantHealth's Clinical Operating System (cOS), the new platform will combine secure cloud-based services to provide data integration, decision support and analytics. Medical equipment such as scanners, dopplers, and ECG machines are among thousands of medical devices that can be integrated using cOS and QNX.
Healthcare providers in India are expected to spend $1.08 billion on technology products and services this year, a four percent increase from last year, according to Equentis Capital.
The two companies are working to manufacture a smartphone that caters to the needs of the healthcare sector. The smartphone is expected to be launched by the end of this year or early 2015. The device will help doctors access immediate information regarding patients' health while having the option to share such information with other medical professionals and consult diagnostic and treatment resources from top global institutions. 
"We need to create an integrated system that follows a human being through the continuum of life," NantHealth founder Patrick Soon-Shion, MD, told mHealth News in an interview prior to the announcement. He added that NantHealth is "trying to create a true operating system" that would encompass clinical decision support, machine learning and "adaptive amplified intelligence" that "integrates pieces of the puzzle" and "gives you inputs … so that you can manage outputs."
Earlier in April, Blackberry bough a minority stake in the privately held NantHealth to enter the connected healthcare space. The company has seen great turnaround under the leadership of John Chen who has been steering the company towards profits via proper cash management since his inception in November 2013.
Other smartphone makers such as Apple Inc. and Samsung Electronics Ltd., have also ventured into the healthcare sector by introducing smartphone add-ons such as heart rate monitors and a plethora of health apps to gather data. There is one technology giant, however, who refuses to enter the healthcare space: Google.
At a yearly CEO summit, Google co-founders Sergey Brin and Larry Page discussed many of their projects such as driverless cars and flying wind turbines. Towards the end of the discussion however, host VC Vinod Khosla began to ask about health.
When questioned whether Google could imagine itself becoming a health company, Brin and Page's response was a collective "no."
"Generally, health is just so heavily regulated. It's just a painful business to be in. It's just not necessarily how I want to spend my time. Even though we do have some health projects, and we'll be doing that to a certain extent. But I think the regulatory burden in the U.S. is so high that it would dissuade a lot of entrepreneurs," said Brin.
"We have Calico, obviously, we did that with Art Levinson, which is pretty independent effort. Focuses on health and longevity. I'm really excited about that. I am really excited about the possibility of data also, to improve health. But that's – I think what Sergey's saying, it's so heavily regulated. It's a difficult area. I can give you an example. Imagine you had the ability to search people's medical records in the U.S. Any medical researcher can do it. Maybe they have the names removed. Maybe when the medical researcher searches your data, you get to see which researcher searched it and why. I imagine that would save 10,000 lives in the first year. Just that. That's almost impossible to do because of HIPAA. I do worry that we regulate ourselves out of some really great possibilities that are certainly on the data-mining end," added Page.
Brin and Page's final view on healthcare is that while it is fun to work on a few "cool" projects, the regulatory challenges are too great to warrant serious investment.
Google Ventures' Managing Partner Bill Maris shares a similar view in that "medicine needs to come out of the Dark Ages now."
"I think the laws need to catch up with science and reality, and the law is never good at that. It's always slow," Maris told Re/code. "At the end of the day, what always happens is, the right products for society and the people get out there."
While giants such as Google are treading carefully due to regulatory roadblocks, Blackberry, amongst others, are taking on the challenge.
"The future of the healthcare industry requires the ability to share information securely and quickly, whether device-to-device or doctor-to-doctor anywhere and at any time," Soon-Shiong said. "Providing actionable information at the time of need will significantly improve the efficiency of healthcare and, more importantly, the efficacy of care for the patient."