BlackBerry is set to build a new secure, global healthcare ecosystem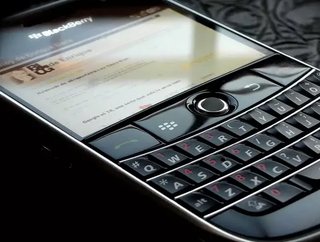 BlackBerry Limitedhas announced its plans to transform the global delivery of patient care enabled by the Enterprise of Things (EoT) with the support of...
BlackBerry Limited has announced its plans to transform the global delivery of patient care enabled by the Enterprise of Things (EoT) with the support of its partners. By harnessing the company's renowned carrier-grade network operation centre (NOC) to power a blockchain digital ledger, provided by ONEBIO, a secure global ecosystem for the storing and sharing of medical data, can be anonymised, will be created.
"We are applying our expertise in security, data privacy, and communication work in regulated industries such as automotive, financial services, and government to tackle one of the biggest challenges in the healthcare industry: leveraging healthcare endpoints to improve patient outcomes while ensuring security and data privacy," said John Chen, Executive Chairman and CEO of BlackBerry.
By offering its new secure blockchain solution to the Global Commission, an organisation focused on ending the diagnostic odyssey for children with a rare disease, one of the company's technology pilots will look at how Blackberry's new solution could provide real-time, actionable analysis as the Commission seeks to use technology to shorten the time to diagnosis.   
Compliant with IEC 62304 safety-certification standards, BlackBerry's new QNX OS for Medical 2.0 is a real-time operating system for the development of robotic surgical instruments, patient monitoring systems, infusion pumps, blood analysis systems, and other safety-critical products that must pass stringent regulatory approval.
With QNX OS for Medical 2.0, medical device manufacturers have the assurance of using trusted software field-proven in thousands of life-critical environments, including in FDA Class III medical devices.
See also
Additionally, The Mackenzie Innovation Institute (Mi2) is exploring security and connectivity between the BlackBerry Spark platform and its 'smart' healthcare technology vision. Mi2 helps drive innovation in healthcare through research, education and training while enhancing healthcare practices, treatments, service delivery models and more.
"By developing a deeper understanding and exploring how our 'smart' systems operate with BlackBerry Spark, we aim to uncover new ways to connect, protect and intuitively manage smart technologies in a hospital and positively impact high-quality patient care," says Richard Tam, Chief Financial Officer of Mi2. "Together, we will focus on comprehensive security, patient privacy and intelligent connectivity, all the while achieving the vision of the Internet of Healthcare Things (IoHT)."
Mi² is a bridge between industry and healthcare for the implementation and evaluation of innovative and disruptive technologies, process redesign, and practice changes in real-time healthcare environments in order to create sustainable value-added improvements in patient experience, quality and outcomes.
Not content with this, BlackBerry has also collaborated with the Melanoma Institute Australia (MIA). Pioneering the prevention and cure of melanoma through world-class research, treatment and education programmes, the company has selected BlackBerry to enable researchers to securely share critical research data and patient records in a heavily regulated environment. 
Approved contributors in the network, such as scientists and doctors at different hospitals, can use BlackBerry Workspaces to save and share data from medical histories and clinical trials to assess the effectiveness of treatments and interventions. The easy-to-use, encrypted collaboration solution will enable researchers to share timely clinical data, reduce the risk of data leakage, and accelerate research efforts.
Ernie White, Chief Information Officer of Melanoma Institute of Australia commented, "Our priority is to advance the treatment of melanoma, so any new technology must support the clinical journey for our clinicians, not interrupt it. As we continue to expand our research network, Melanoma Institute Australia is accelerating how our researchers can freely collaborate in a very regulated environment, while maintaining data integrity. BlackBerry Workspaces strikes that balance between security and ease-of-use, while helping to meet data compliance and our own digital transformation goals."