Boston Scientific second quarter results have been revealed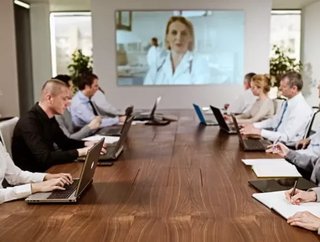 With the aim to improve the health of patients globally, Boston Scientific Corporation has generated sales of$2.257 billionduring its second quarter, si...
With the aim to improve the health of patients globally, Boston Scientific Corporation has generated sales of $2.257 billion during its second quarter, signifying a growth of 6% on a reported basis and 7% on an operational basis (excluding the impact of changes in foreign currency exchange rates).
The company has been a leader in medical technology leader for over 30 years, providing life changing products which reach more than 24 million patients around the world annually. It is responsible for ultimately providing a number of high performance solutions which address unmet patient needs and reduce the cost of healthcare.
Reporting GAAP earnings of $146 million, compared to a GAAP loss of $207 million or $(0.15) a year ago, the company has achieved adjusted earnings per share of $0.32 for the period, compared to $0.27 a year ago.
Mike Mahoney, chairman and chief executive officer of Boston Scientific said: "Our strong financial performance in the first half of 2017 reflects our innovative portfolio of products and solutions and execution of our category leadership strategy."
"Our team continues to drive results while also investing in multiple high growth markets where we expect our portfolio will have a meaningful impact on customers and their patients."
Related stories
Last month, he commented: "We are committed to fulfilling our promises to patients, customers and shareholders by delivering a comprehensive, innovative and cost effective portfolio of products and solutions within our served markets while also expanding into new, high growth adjacent markets. We are also focused on driving global expansion and further improving profitability so that we can invest in our future portfolio and consistently deliver long term, durable growth.
With $920 million invested in its research and development division, Boston Scientific is a leader within its cardiovascular division, and is committed to undergoing a number of technological innovations and strategies to drive growth in this area. It also continues to deliver innovative technologies with global cardiac rhythm management portfolio approvals and launches.  Additionally, the company is continuing to invest in technologies to enter the endoscopy market.
Achieving revenue growth in all segments within all territories, Boston Scientific has seen results within several of its divisions.
MedSurg: 11% reported, 12% operational, and 10% organic
Cardiovascular: 5%reported and organic, and 6% operational
Rhythm Management: 2% reported, 3% operational and organic
In the US, the company has seen 9% growth, reported and operational and 7% organic. In Europe, it has seen 1% reported, 4% operational and 2% organic, and in AMEA, there has been 5% reported, 7% operational and organic.