Botco.ai & VerifyTreatment release an Out-of-the-Box Chatbot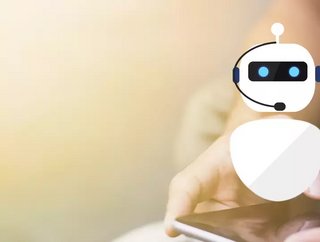 A new partnership between Botco.ai and VerifyTreatment enables healthcare companies to add a dedicated insurance verification chatbot to their website
Conversational marketing platform Botco.ai and cloud-based platform VerifyTreatment have announced the release of an out-of-the-box chatbot solution, to allow healthcare providers to quickly add a chatbot to their website in order to share:
Benefit status

Health coverage

Eligibility 
Cloud-based platform VerifyTreatment provides instant insurance verification for the behavioural health industry. The platform makes the admissions process faster and easier to avoid lost clients. Founded in 2016, VerifyTreatment is based in Delray Beach, Florida, USA. 
HIPPA-compliant Botco.ai is an AI-powered marketing chat solution that can be implemented at scale to improve engagement rates. The company offers industry-leading authoring, webchat, and AI machine-learning capabilities to quickly and effectively convert more customers in healthcare, across:
Wellness

Addiction

Behavioural health

Physical therapy

Senior living centres
Supporting patients in addiction, rehab and recovery with chatbot solutions
Botco.ai and VerifyTreatment had previously partnered to provide healthcare providers with a full-service chatbot solution, which could verify insurance benefits and answer questions regarding insurance, services and treatments.
Now, Botco.ai has released a simplified version of Botco.ai's conversational marketing platform, for healthcare providers seeking to verify insurance for those prospects who wish to know if treatment is covered by their insurance provider. 
Because insurance coverage is a crucial factor in whether a patient signs up for services - especially for addiction, rehab, recovery and related centres - adding this service can increase website conversions and reduce drop-off significantly. 
Botco.ai's conversational marketing platform enables healthcare providers to provide fast and accurate answers to these questions. 
The company currently works with healthcare providers including: 
STChealth

American Family Care

RexPay 
Chatbot solutions for efficient healthcare
"Fast, simple insurance verification removes a huge blocker for prospective patients who are considering healthcare services, especially for addiction and recovery, where treatment often isn't covered by insurance", said Jacob Molina, Product Manager at Botco.ai. "Online chatbots provide the fastest and easiest way for patients to get immediate answers to their insurance questions, but many treatment centres don't have the time or resources to put a chatbot on their website. Our latest offering in partnership with Verify Treatment makes it so simple to implement a chatbot solution that it literally takes a basic web developer about two minutes. All they have to do is add a couple lines of code to their site, and they're done!" 
"Healthcare centres can't afford to wait on insurance verification when a prospect is in the middle of evaluating their options—they need to be able to verify insurance immediately so they can help every interested prospect right away", said Jon Wagner, CEO of VerifyTreatment. "We worked with Botco.ai to make insurance verification easy and accessible for any healthcare provider, no matter how small or how few resources they have. Now, healthcare providers can answer the all-important insurance question directly on their website, right away, with no fuss."
On 14th December, 10.30am PDT, Botco.ai and VerifyTreatment will co-host a webinar on "Double Your Patient Intake: a Chatbot with Real-time Insurance Verification".
Register here.