Botco.ai's chatbot expands to meet demand for vaccine info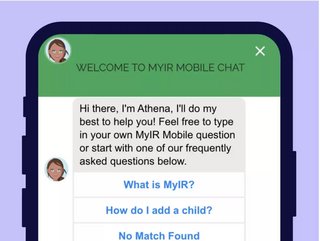 Botco.ai expands partnership with STChealth to answer vaccine questions and give access to immunisation records 
An AI-powered chatbot is helping people in the US access their immunisation records and get vaccine-related information. 
Botco.ai, a HIPAA-compliant chatbot provider, has partnered with STChealth, who run the largest vaccine information exchange network in the USA, to offer the service. 
The chatbot, called Athena, is available on the MyIR Mobile  website, formed nearly 10 years ago in partnership with state health departments to allow individuals to review their immunisation history and print their medical records. 
Athena answers questions and helps visitors learn about the MyIR service. By using AI and natural language processing it understands the context of the user's question, and can identify the correct answer from a number of databases and sources. The chat agent then responds in a conversational tone. 
Solving vaccine queries fast
"With the COVID-19 vaccine rolling out and people hoping to return to their previous lives and activities, immunisation records have never been more important than they are now" Michelle Bonjour, Director of Consumer Engagement at STChealth explained. 
"We built MyIR Mobile to help people get access to their immunisation records in order to prove their vaccination status to schools, workplaces, airlines and other places that might require them, but because there are so many people with questions about the vaccine and their immunisation records, there's no way we could have implemented such a programme without the help of Botco.ai's chat technology." 
To date Botco.ai has helped STChealth resolve more than 72,000 inquiries for MyIR. Among these: 
The chatbot can resolve 95% of visitors' questions 
Fewer than 5% need to be passed onto a human agent
The bounce rate on STCHealth's MyIR page has reduced by 5%
At least two full-time employees would have been needed to handle this volume of queries, according to STCHealth estimates
Athena is currently available in six states, with more to be added later this month.