Brainlab's Curve surgery system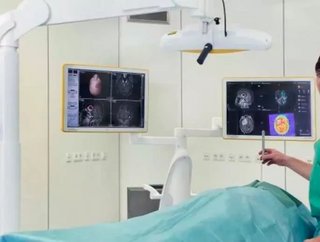 Curve – an Image Guided Surgery system – was launched by Munich-based company Brainlab in October 2011 to a myriad of industry praise. Two...
Curve – an Image Guided Surgery system – was launched by Munich-based company Brainlab in October 2011 to a myriad of industry praise. Two months later, in late December, the Klinikum rechts der Isar university hospital became the first in the world to operate with the innovative system. Although it is not yet released in Asia, it has now been installed in several hospitals in both the US and Europe.
Brainlab itself is at the forefront of developing and manufacturing technology which supports targeted and non-invasive surgical efforts. The Curve system has been designed to allow for better guidance and control during surgery, therefore enabling safer, more effective and quicker medical interventions.
The development of Curve is Brainlab's answer to almost a decade of customer and clinical user feedback. "That is why people really love it," says Dominik Schaefer, Brianlab's Program Manager for Neurosurgery/integrated OR in Europe. "We have a good relationship with our customers, we've listened to them and this is their feedback being turned into reality." And the feedback so far on Curve? "Excellent," Schaefer beams.
So what exactly is the hype all about? Well, Curve basically acts as a patient-specific satellite navigation-style system. By integrating state-of-the-art software, it provides surgeons with instantaneous three-dimensional visualisation during surgery, allowing them to safely navigate instruments around the body.
Schaefer explains further: "Obviously in the brain there are important structures that you want to avoid and don't want to damage. With Curve you will immediately see how far and in which direction the next critical area is." The system's high resolution and HD screens bring together a range of images which present vital information to the surgeon; things such as the location of the functional regions of the brain, metabolic information and the location of the lesion.   
What also makes the Curve Image Guided Surgery system particularly popular is its intuitive and easy-to-use user-interface. "In today's economic climate, people don't want to spend time reading 200 pages of manuals to understand how to use new systems," Schaefar comments.  
Something he believes makes Curve so impressive is its ability to record procedures, which can then be saved alongside the patient's medical notes. "This is very important," he says. "In the future it will become even more important for communication purposes and it's a very unique feature."
Another of the most celebrated elements of Brainlab's Curve is its streaming function, which enables the operating surgeon to share their screens with senior colleagues and consultants, based all over the world, for feedback on the procedure. The Curve equipment also has a built-in iPod and iPhone dock which allows the operating surgeon to listen to music while carrying out the procedure. "Everybody has an iPod or iPhone, so although that's not the most important feature of Curve, it's something people like as well."
In terms of what's next for Brainlab and the Curve Image Guided Surgery system, the company is planning to develop its web and cloud-based application QUENTRY, which is used for image sharing. "If you wanted to have consultancy from a dedicated expert on the other side of the world, you can. You upload patient data, make it anonymous and then consult with a particular medical expert," notes Schaefar. "This is a connection to the Curve system and it is just one of the next things we will be working on."
An overview of the Curve system:
The Healthcare Global magazine is now available on the iPad. Click here to download it.