Broken bones could heal in days with new fracture putty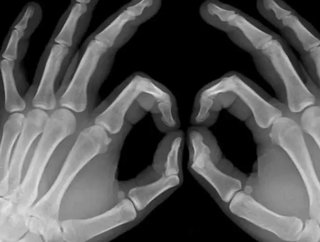 A revolutionary new product – bone or fracture putty as it is being known – has been created by scientists who claim it can heal broken bon...
A revolutionary new product – bone or fracture putty as it is being known – has been created by scientists who claim it can heal broken bones and fractures in days, as opposed to weeks.
It was developed by a team of researchers from the University of Georgia's (UGA) Regenerative Bioscience Center, who used adult stem cells to create the pioneering gel.
Tests on rats have found that when used with a stabilising device to support fractures, the putty appeared to fully heal injuries in the rats in just two weeks.
It is now hoped the findings will pave the way for the bone putty to be used in treating humans, particularly soldiers with broken limbs.
To read the latest edition of Healthcare Global, click here
The UGA team worked alongside Dr John Peroni from the UGA's College of Veterinary Medicine to carry out the clinical study.
They are now in the process of testing the putty on other larger animals – sheep and pigs – to gauge its effectiveness before it can be tested on humans.
This extra research has been made possible after the team received a grant totalling $1.4 million from the US Department of Defense (DOD), who are keen for the possibility of treatment to be extended to its soldiers.
Commenting on the findings, Dr Steve Stice, who led the research, said: "The small-animal work has progressed, and we are making good progress in large animals.
He continued: "Complex fractures are a major cause of amputation of limbs for US military men and women.
"For many young soldiers, their mental health becomes a real issue when they are confined to a bed for three to six months after an injury.
"This discovery may allow them to be up and moving as fast as days afterward," Stice added.
Meanwhile, Dr John Peroni added: "The next step is to show that we can rapidly and consistently heal fractures in a large animal...then to convert it to clinical cases in the UGA clinics where clinicians treat animals with complex fractures all the time."
Although the work of the UGA team is promising, they are not the only ones attempting to find a solution to speed up the healing process of broken bones.
Dr Stice said: "Our approach is biological with the putty.
"Other groups are looking at polymers and engineering approaches like implants and replacements which may eventually be combined with our approach.
"We are looking at other applications, too, using this gel, or putty, to improve spinal fusion outcomes."
The team are expecting the next of their research to be completed by mid-2012, when they will present their findings to the DOD.
The Healthcare Global magazine is now available on the iPad. Click here to download it.