C3.ai: transforming healthcare with Enterprise AI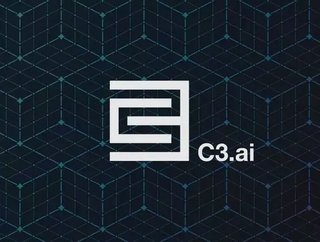 C3provides a suite of innovative Enterprise AI solutions to helphealthcare customers offer the best patient care and reduce their overall costs. Improv...
C3 provides a suite of innovative Enterprise AI solutions to help healthcare customers offer the best patient care and reduce their overall costs. 
Improve health outcomes, reduce care costs and improve patient experience. Three core benefits that the C3 Enterprise AI suite brings to healthcare customers worldwide.
C3 helps payors, providers and suppliers in the healthcare industry to analyse high volumes of clinical, claims, pharma trial, EMR, and sensor data to clarify and optimise decision making. 
C3 Employee Insight: Application Engineering
Enterprise Suite AI
This Enterprise AI suite can be used for several applications, including:
Patient engagement

Early chronic disease detection

Adverse drug reaction prediction

Addiction prevention

In-home remote monitoring

Connected members

Predictive maintenance

Supply network optimisation

Readmission optimisation

Digital ER/OR operations

Clinical workforce optimisation

Healthcare fraud detection
Applications 
C3 predictive maintenance: aggregate petabyte-scale data from sensors, devices, enterprise systems, and operational systems to generate accurate predictions of asset failure. C3 Predictive Maintenance provides planners and operators with comprehensive insight into asset risk, enabling them to maintain higher levels of asset availability, deliver services-based differentiation, and reduce maintenance costs.
C3 energy management: the company's energy management application uses advanced machine learning techniques to enable accurate forecasting, benchmarking and anomoly detection that enables improved operations and greater energy efficiency.
C3 sensor health: improved sensor health allows customers to proactively forecast sensor failures and identify any potential network issues. 
Improving patient experience
C3's purpose-built  platform addresses both industry-wide and company specific issues. In the healthcare sector, for example, it can offer greater clinical workforce optimisation through AI-enabled nurse and staff scheduling. 
Similarly, patient engagement is increased as a result of enhanced medication adherence and the risk of early chronic diseases is lowered significantly. 
To find out more about C3.ai's enterprise AI services for the manufacturing industry head over to the C3.ai website.